---
This season is a celebration. With all the hoo-ha of pandemics and the planet dying and the decline of democracy and the general air of imminent apocalypse, we thought it would be good to offer you a season which cuts an optimistic path through the demented wonderland of the twenty-first century.
Belvoir is your yellow brick road* through 2023. Heart, courage and brains, in theatrical technicolour.
These shows run the gamut of what theatre can offer, from Thomas Weatherall's exquisite hour-long monologue to the wild three-act fantasia of The Master and Margarita, with its live music and big ensemble cast.
There's a Palawa tragedy, a Sydney drama, a Chinese-Australian comedy, and a Broadway musical. There's a concert-show, and a cabaret play. There's even a lesbian divorce comedy.
We're continuing our headlong love of Australian stories – seven of them, most made specially for Belvoir. And as always there are classics, but this year one is a musical and one is an adaptation of a novel. We went looking for joy and we found it in new places. Which is what Belvoir is for.
There's a lot of music in the 2023 season, including our first ever Stephen Sondheim musical, the delicious Into the Woods. Why is there a lot of music? Perhaps because we've all had enough reality in life lately to double down on realism in the theatre. If only life could burst into song like theatre can.
Where the season begins with a monologue it ends with an extravaganza. We dreamt up this adaptation of The Master and Margarita during the darkest days of the lockdown. It is a celebration of theatre and theatricality, of why we need it in our cities, our lives. Its symphony of stories within stories, exuberant joy, and insistence that love and imagination are the greatest gifts we possess make it the perfect culmination of our dance through 2023.
So we're asking you all to join us for the whole year by getting yourself and everyone you know season tickets. That's Belvoir – the whole undertaking is what counts. We keep going, show after show, year after year, through thick and thin, chasing the dream.
Join us.
*In the form of a red brick theatre.
There are two ways to get your season tickets:
ONLINE BOOKING
Subscribe to season tickets online, choose your own seats and have it organised in a jiffy. We recommend booking this way – because it's fast and easy.
BOOKING FORM
If you would prefer to subscribe to season tickets using a paper form, download the booking form to print or use Adobe Acrobat to fill out the form. Once it is complete return it to us via one of the following options:
EMAIL
Attach it to an email and send to [email protected].
MAIL
Belvoir Season 2023
Gadigal Country
18 Belvoir Street
Surry Hills, NSW 2010
THANK YOU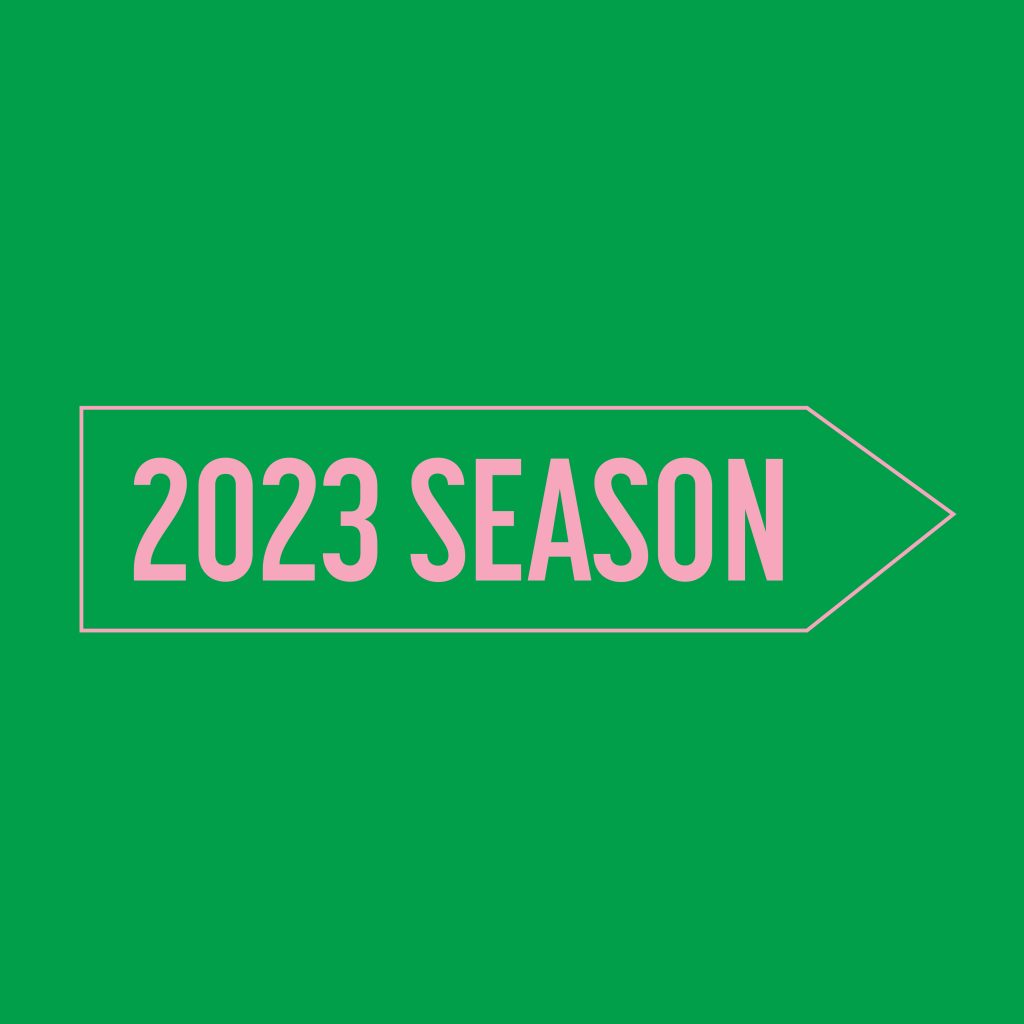 Our season book production team

Love and thanks go to our season book production team Alphabet Studio, Daniel Boud, Ella Butler, Xu Yang Chua, Emma-Lee Court, Emily David, Yolanda Lukowski, Aishlinn McCarthy, Calum Ross, Keerthi Subramanyam, and Jake Severino. What a team!
It takes a village…

A huge THANK YOU! to everyone in the Belvoir community who support the theatre in deed and action every day, including artists, audiences, donors, corporate partners, creative partners, Board members and Belvoir staff.

Your support allows us to do what Belvoir does best: create passionate, playful and surprising new Australian theatre, and share stories that need to be told, with people who need to hear them.

A special thanks to everyone who helped create and launch our 2023 season, including:

The Hon. Margaret Beazley AC QC, George, Glen & Farlie at AFTT, Patty Akopiantz & Justin Punch, Sophie & Stephen Allen, Tim & the team at Alphabet Studio, Raji Ambikairajah, Amy & the team at Anthem, Paula Arundell, David & the team at Audio Visual Events, Jonathan & the team at Baker McKenzie, Balnaves Family & Foundation, Aaron Beach, Wendy Beckett, Julia & the team at Beckett's, Kodie Bedford, Guido Belgiorno-Nettis AM & Michelle Belgiorno-Nettis, Anthony Benscher, Alison Benstead, Peter Bloor, Anne Britton, Jillian Broadbent AC FRSN, Stevie Bryant, David & the team at Bourke Street Bakery, Mitchell Butel & STCSA, Andrew Cameron AM & Cathy Cameron, Kate Champion, Gabrielle Chan, Paris Change, Grace Chapple, Xu Yang Chua, Gemma Clinch, Marc & team at Coopers, Danielle Cormack, Sonjana Dave, Maude Davey, Emily David, Lewis Defina, Catherne De La Rocha Espinoza, Gayda De Mesa, Emma Diaz, Doc Ross Family, Sue Donnelly, Chris Edwards, Bob & Chris Ernst, Andrew Price & the team at EY, Johanna Featherstone & Geoff Ainsworth, Eamon Flack, Nitya Ganesh, Prof. Simon Gandevia & Dr Julie Burn, Lucina Gleeson, Belinda Giblin, Gianni at Don Giovanni Pizza Bar, Jorjia Gillis, Tanya Ginori- Cairns, Hannah Goodwin, David Gonski AC & Assoc. Prof. Orli Wargon OAM, Amitav Goswami, Georgina Grisold, Fee & David Hancock, Michael, Mark & the team at Handpicked Wines, Esther Hannaford, Marion Heathcote & Brian Burfitt, Libby Higgin & Dr Gae Anderson, Persephone Hitzke- Dean, Liz Hobart, Kimberley & Angus Holden, Liza & Daniel at Hotel Hacienda/Tacos Muchachos, Meg Hyeronimus, Belinda & the team at Kabuku, Ingrid Kaiser, Ben & Tom at Kay & Hughes, Lisa Kelly, Ren Kenward, Alison Kitchen, Sophie Kitson, Lazberger Family, Michelle Law, Charlotte Leamon, Ian Learmonth & Julia Pincus, Jason Lee, Ollie Lee, Jonnie & Holly at Leif, Abbie-lee Lewis, Carissa Licciardello, Ross Littlewood & Alexandra Curtin, Helen Lynch AM & Helen Bauer, Michael Lynch CBE AO, Rebecca Massey, Jane May, Aishlinn McCarthy, Brandon McClelland, Stuart McCreery, Luke McGettigan, Nelson Meers AO & Carole Meers, Sam Meers AO, Dom Mercer, Chris at Merchant & Green, Lisa Mimmocchi, Simon Mordant AM & Catriona Mordant AM, Robert & Vanessa Morgan, Daniel Moxham, Jake Nash, Thomas at Network Computing & Consulting, Zahra Newman, The team at The Norfolk House & Hotel, Hany Nour, Stuart & Kate O'Brien, Daria O'Neill, Cathie & Paul Oppenheim, Karl & the team at Ord Minnett, Barbara Papathanasopoulos, Amelia Parsonson, Angela Pearman, Shyleja Paul, Rebel Penfold-Russell OAM, Dan & Jackie Phillips, Griffin & Gemma at Poor Toms, Rachel Emma Ferguson Foundation, Roberts Pike Family, Josh Price, Amanda & Lee at QT, Susan Rosen, Calum Ross, Toni Scanlan, Nick Schlieper, Mark Seymour, Jake Severino, S. Shakthidharan, Dr Brad McIntosh at Sydney Physio Solutions, Zainab Syed, Judy Tanner, Susan Teasey, Rob Thomas AO, Judy Thomson, Joel Trotter, Lucy Yabsley, Wales Family, Mark Warburton, Thomas Weatherall, Deanne Weir & Jules Anderson, Shemara Wikramanayake & Ed Gilmartin, Jojo Williams, Rosie Williams & John Grill AO, Mark Winter, Darran Whatley, Sally White, Richard Whitehouse, Lucy & David at Woolcott Research, Tom Wright, Charles Wu, Shirong Wu, Mohammad & the team at Zahli, Roula Zivlas.