11 January - 5 February 2017
Downstairs Theatre
By Katie Beckett  Director Rachael Maza
About
Just announced: Additional shows added on 31 January until 5 February. Don't miss out!
Tash and her Dad have hit the road – they're going home to country, where the sky is higher and the world goes on forever.
It's a long way from the wide streets and big old houses of Tash's childhood, back when she was a black face in a very white suburb. Dad still thinks he's the King of Cool, but he's an old fella now. It's time for Tash to take him home.
Katie Beckett's written a road movie for the stage, which is also a beautiful father-daughter story. I especially like the way it catches the extraordinary amounts of love that bind Indigenous Australia together. – Eamon
An ILBIJERRI Theatre Company production in association with Belvoir & Sydney Festival
Indigenous theatre at Belvoir supported by The Balnaves Foundation
Cast
Katie Beckett Tony Briggs
Team
Writer Katie Beckett Director Rachael Maza Dramaturg Jane Bodie Sound Designer Mark Coles Smith Lighting Designer Niklas Pajanti Set & Costume Designer Emily Barrie
Performance Times
Tuesday & Wednesday 7pm
Thursday & Friday 8.15pm
Saturday 2.15pm & 8.15pm
Sunday 5.15pm
Previews (bookable)
7pm, 11 January
8.15pm, 12 January
Opening Night (invitation only)
8.15pm, 13 January
Running Time
65 minutes, no interval
Prices
Belvoir's ticket prices can be dynamically adjusted either up or down without notice. This can apply to a small number of tickets in response to demand for a specific performance date or time.
Prices listed on the Ticket Prices page account for the majority of tickets but please contact Box Office for current prices on all tickets available. Full ticket terms and conditions are also available on the same page.
Book a subscription to secure the cheapest tickets now. 
Some of our productions at Belvoir may contain strong language, smoking, nudity, violence, strobe lighting, haze or other things you may find confronting or uncomfortable. If you are concerned about any of these please ask our Box Office staff about content when booking.
Writer's Note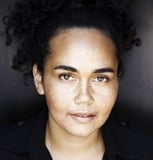 Katie Beckett
Which Way Home developed after my Dad's last heart attack (Dad has had a number of near death experiences and nothing can hold my old man down). I was so scared of losing him that I wanted to give him something so he knows how special he is and what he means to me. I have a unique closeness to my Dad – he is my dad, my mum, and at times my best friend. This is a story of unconditional love.
I would like to thank ILBIJERRI Theatre Company for their support over the last few years in helping me create this work. Especially Rachael Maza who is one in a quadrillion, Jane Bodie, as without her guidance and knowledge I would have been lost and frustrated (as the old saying goes, an excellent dramaturg is worth their weight in gold or even more), Belvoir for getting behind this project and putting it on, Anthea Williams for coming to numerous developments and leaving me with questions to think about to make the play stronger, and Tony Briggs for playing the best dad, and who is also a fantastic dad.
But my biggest thanks go to my Dad and son who are always behind me and have my back at my weakest, saddest and strongest moments. I know I have two special men always holding my hand.
Director's Note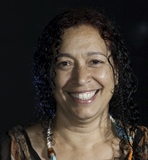 Rachael Maza
Working with Katie Beckett on her first play Which Way Home has been an absolute joy. Katie's generosity, courage, hard work and talent over the last couple of years paid off with this very special production. In the rehearsal room, I have had the pleasure of working with both her and the glorious, equally multi-talented Tony Briggs. It's experiences like this that affirm why I love what I do!
Although the development journey lasted several years, our premiere season of Which Way Home couldn't have been more timely; opening just as the country was reeling from an infamous racist cartoon (currently under investigation by the Human Rights Commission) that perpetuated the negative stereotyping of Aboriginal men as dysfunctional bad fathers and bad role models. A stereotype that our men have too long had to contend with.
This production is the perfect antidote. Which Way Home depicts an Aboriginal man who is loving, caring, funny and ultimately a very good father. This is a universal human story that transcends race, time and place. Most everyone can relate to having a father or a child.
I'd like to acknowledge the extraordinary creative team: Katie Beckett (writer and actor), Jane Bodie (dramaturg), Emily Barrie (set and costume), Mark Coles Smith (sound designer), Nik Pajanti (lighting), Kellie Jayne Chambers (production manager/stage manager) and my amazing team at ILBIJERRI. Every production is a team effort and each member's work plays an invaluable part in bringing our stories to the stage.