24 January - 11 February 2018
Upstairs Theatre
Approx 70 mins | $33-$59
By Daniel Keene Director Matt Scholten
About
Mother tells the story of Christie, a homeless woman in a world detached, unforgiving and destructive. It gives voice to the fallen and dispossessed, to those who exist at the edge of safety, at the point of being undone. Written with Daniel Keene's characteristic lyricism, Mother is a solo performance wrought with tenderness and loneliness in equal measure.
Noni Hazlehurst has been touring Mother for over two years and everywhere it goes audiences are swept away. It's a moving and powerful play by one of our great writers, written specially for one of our great actors.
An If Theatre production
Please be aware, this production contains haze, coarse language and adult themes.
Team
By Daniel Keene
Director Matt Scholten
Set, Costume & Props Designer Kat Chan
Lighting Designer Tom Willis
Sound Designer Darius Kedros
Stage Manager Isabella Kerdijk
Performance Times
Tuesday & Wednesday 6.30pm
Thursday & Friday 7.30pm
Saturday 2pm & 7.30pm
Sunday 5pm
Please note there is no performance on Australia Day, but there will be an additional performance on Sunday 4 February at 2pm
Preview (bookable)
6.30pm, 24 January
Opening Night (invitation only)
7.30pm, 25 January
Running Time
Approx 70 mins, no interval
Prices
Single tickets to Mother are now on sale. 
| | |
| --- | --- |
| Full Price | $59 |
| Subscriber Discount Rate | $56 |
| Seniors*/ Groups (10 or more) | $54 |
| Concession† | $44 |
| 30-Down# | $44 |
| Previews | $40 |
| Student Saver# | $33 |
* Seniors prices are available with an Australian Government-issued Seniors Card. Groups (10+) tickets available at same price.
† Concession prices are available with a full-time Australian student card, all Centrelink Pensioner concession cards and Veteran Affairs' cards, and to Industry members of Actors Equity (MEAA), AACTA, ASMA, ASDA, ARDA, AFTT, Australian Academy of Dramatic Arts, Actors Centre, Performance Space, Australian Writers' Guild, Artshub and the NSW Writers' Centre.
# 30-Down and Student Saver prices are available for Previews, Wednesday evening, Thursday evening, Friday evening, Saturday matinee, Saturday evening. 
Full ticket terms and conditions can be found on the Ticket Prices page.
Writer's Note: Daniel Keene
We are living in a time when for many people the most vulnerable amongst us are objects of scorn. Refugees are labelled criminals for fleeing oppression. They are liars, cheats and opportunists. The homeless, the poor, the disenfranchised, are held in contempt. They are feckless victims of their own inherent weakness, their laziness, their irresponsibility. Victims are to blame for the crimes committed against them.
Not everyone shares these attitudes. But there are enough people who do share them to make them an aspect of our society that we cannot ignore.
What causes these attitudes to emerge? What causes one person to think that another person's life is of no value, that they have no rights, that they are disposable?
I think that it's fear. Not of the person who is treated with contempt, but of the realities that have reduced that person to poverty, to homelessness, to a state of fear, that have caused them so much pain.
Sometimes what is happening in the world seems too ugly and frightening to contemplate. It is better to turn away from fearful realities, to deny unpleasant truths, to ignore repeated cruelties. When there seems to be no solution, perhaps it's best to pretend that there is no problem. There is a comfort in wilful blindness. In that darkness, no war can harm us, no misfortune destroy us, no grief overwhelm us.
Those who are stricken by grief or misfortune or war are aberrations, rips in the darkness that keeps us safe. And we hate them for it. Their reality cannot be ours, it must not be. Our darkness thickens, our cocoon of denial and fear tightens around us.
But there are people outside, in the blazing light.
Director's Note: Matt Scholten
In 2012, after many years of friendship, Noni and I worked together for the first time on Melbourne Theatre Company's production of The Heretic. This experience solidified our personal connection and established our professional rapport and desire to continue working together. With that in mind, I asked Noni what she wanted to do next. To me, she is one of those rare artists in this country who can seamlessly and successfully traverse the realms of stage and screens both big and small. If she could do anything else, what would that thing be? To that question she had a fast answer – she had never done a one woman play before and wanted me to direct her in one.
Immediately I thought of approaching Daniel Keene to write something for Noni and thankfully Daniel was interested. I set up a coffee date for the three of us to meet. We sat outside on a cold Melbourne winter's day and very quickly I saw a rapport developing between actor and playwright. We talked about things that we were interested in and our preoccupations at the time. Noni had recently been hosting the American actress Ellen Burstyn on a teaching and speaking tour and Burstyn had told her the story of her practice of Sufism, and that one of its core demands was the need to give up things. Burstyn had sworn off alcohol, cigarettes and sugar, but found the hardest thing to give up was judgement. We also spoke about fear and about our mutual love for Dorothy Hewett, whom Noni has actually worked with on the inaugural production of The Man From Mukinupin, creating the dual roles of Polly and Lily. On that day, no idea or theme emerged, just a meeting of three hearts and minds.
From that meeting we agreed to work together and planned to find a grant for Daniel to write something. Ten days later, Daniel knocked on my front door and handed me the script for Mother. Daniel writes so well for particular actors – his work with the Keene Taylor Project was based on the ensemble of actors who were part of that company. In Mother, he has created a character that reflects Noni's unique blend of toughness and vulnerability, humour and heart, and in doing wrote her the theatrical role of a lifetime. Mother has been a unique and ongoing gift to Noni and I.
From Hobart to Cairns, our production has toured the eastern seaboard of Australia and I was fortunate enough to see the play many, many times. My heartfelt thanks to Daniel Keene for a truly remarkable script and for the many years of work together, Kat Chan for her costume, set and props design so carefully curated and beautifully wrought, Tom Willis for the wonderful light and darkness, Darius Kedros for carefully capturing the sounds of Christie's world, and to Ainsley Kerr who steered the fleet and was a champion Stage and Tour Manager. What a generous team of collaborators. To Noni, my love and respect always. Thank you for your commitment, incredible artistry and for being at the centre of a work that I am very proud of and a performance I will never forget. Finally, to Shayne Greenman who has been the greatest supporter of my work and life for the past fifteen years, much love and thanks for giving me my home.
Bios for Cast & Creatives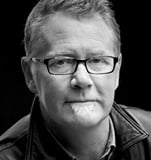 Daniel Keene / Writer
Daniel has written for the theatre since 1979.  He has won the Victorian Premier's Literary Award for Drama twice, the NSW Premier's Literary Award for Drama three times, the Adelaide Festival Award for Literature, the Wal Cherry Play of the Year Award, the Sumner Locke Elliot Prize (New York), the Queensland Premier's Literary Award and the Sydney Myer Performing Arts Award.  He has also been awarded the Kenneth Myer Medallion for the Performing Arts for his contribution to Australian theatre.  His work has been presented at the Melbourne, Sydney and Adelaide International Arts Festivals and at the Melbourne Theatre Company and the Sydney Theatre Company. Since 2000 over 80 productions of his work have been presented in Europe, predominately in France. He was the first (and so far, the only) Australian playwright to be produced at the main program at the Avignon Festival, and major productions and tours of his work include theatres such as the Théâtre de la Commune, Scéne Nationale de Toulouse, Scéne Nationale de Valence, Scéne National de Bordeaux, Théâtre de La Colline and Théâtre de la Ville in Paris. In 2016 Daniel was appointed to the rank of Chevalier de I'Ordre des Arts et des Lettres by the French Ministry of Culture.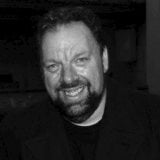 Matt Scholten / Director
Matt is a director, producer, writer, lecturer and acting coach who has worked in mainstage, touring, education and independent theatre settings in regional and metropolitan locations around Australia. Matt has been the Artistic Director & Creative Producer for award-winning, prolific independent theatre company If Theatre. Matt graduated from the Victorian College of the Arts in 2006 with a postgraduate degree with First Class Honours in Directing. He also holds a Bachelor of Education from the University of Melbourne. Matt's theatre work has been nominated for two Helpmann Awards, three Green Room Awards, the Australian Performing Arts Centre Association's Drover Award and If Theatre won the 2015 Drama Victoria Award for Best Production for Mother. He is currently producing, writing and developing a series of creative projects across a range of storytelling mediums including theatre, film and television.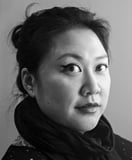 Kat Chan / Set, Costume & Props Designer
Originally trained as an architect, Kat worked in architectural practices in Adelaide and Tokyo before moving to Melbourne to study at the VCA. She graduated with a Masters in Production Design and Postgraduate Diploma in Production Design receiving the inaugural Trina Parker Scholarship and the George Tallis Award. Kat is a cross-discipline designer, working across theatre, ballet, video art, styling and events. In 2016, Kat was invited to create the designs for the world premiere of Scent of Love for the Australian Ballet at the Sydney Opera House, which then premiered at the State Theatre, Melbourne in 2017. Selected recent credits include Mother (Set & Costume, IF Theatre); The Australian Ugliness (Costume, video artist: Eugenia Lim, Open House Melbourne 2018); From Silence (Set & Costume, The Australian Ballet); The People's Currency (Set & Costume, AsiaTopa Fed Sq, 4A Centre for Contemporary Asian Art); and The Sleeping Beauty (Design Associate to Gabriela Tylesova, The Australian Ballet 2015).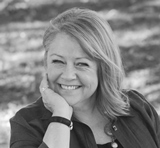 Noni Hazlehurst / Christie
Noni is one of Australia's favourite and most respected actors and presenters. In late 2016, she completed a second sell-out tour of Mother for which she was nominated for a Helpmann Award as Best Female Actor in a Play. In 2017 she appeared in Season 5 of A Place to Call Home on Foxtel and in The Letdown on the ABC. The celebrated film, theatre and television actor and beloved Play School presenter and Better Homes and Gardens host has undoubtedly one of the most impressive and wide-ranging career portfolios in the business. Other recent credits include the feature films Ladies in Black, Truth and The Mule , and the television series The Broken Shore and Redfern Now for the ABC. She was the recipient of the 2016 Logies Hall of Fame Award. Among her many awards, she has won two Best Actress Awards for her role in the feature film Bitter and Twisted, four AFIs (Little Fish, Waiting At The Royal, Fran, Monkey Grip), two Logies (Best Supporting Actress in a mini-series for Waterfront, Best Supporting Actress in a mini-series for Ride On Stranger), and an Order of Australia. She was also bestowed a PhD honoris causa by her alma mater, Flinders University.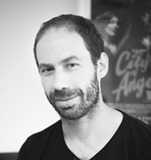 Tom Willis / Lighting Designer
Tom is a graduate of the Victorian College of the Arts. Since graduating in 2008, he has established himself as a successful freelance designer, working on a wide range of projects spanning traditional theatre, puppetry, dance, circus, opera, musical theatre and cabaret. His work has been nominated for two Green Room Awards, most recently for Life Like Company's City of Angels in 2015 and 4 Larks' The Temptation of St. Antony in 2012. As a lighting designer, notable projects include: Dusk (Y-Space), Junk (Flying Fruit Fly Circus), Incognito (Red Stitch), The Light in the Piazza, City of Angels (Life Like Company), Mother (IF Theatre /Regional Arts Victoria), Money Shots (Sydney Theatre Company), The Plague Dances (Malthouse), Self, Hollywood Honky Tonk (Michael Ralph), Orpheus, The Temptation of St. Antony, Undine, Peer Gynt (4 Larks), The Ugly One, The Pigeons (Griffin Independent), Pale Blue Dot (OpticNerve), Exodus (Bone Marrow Theatre), DasShoku Shake! (Yumi Umiumare), Dying City and Purgatorio (Hoy Polloy), Sweeney Todd and Rhinoceros (Union House).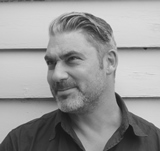 Darius Kedros / Sound Designer
Darius is a sound designer and composer working across theatre, installation, virtual reality and radio/podcast. Since relocating to Melbourne from the UK in 2013, he has created work for the ABC's Radio National, Melbourne Theatre Company, Festival of Live Art, Scienceworks, Federation Square, Melbourne International Film Festival, Melbourne Music Week, and Asia TOPA. Collaborations with Australian artists include Kathy Holowko, Triage Live Art Collective, and Dee & Cornelius. His northern hemisphere credits include The Rambert Dance Company, Momentum Pictures, the BBC, and Virgin Records. Interested in creating artworks using new media and technologies, Darius has most recently turned his hand to spatialised audio in virtual and mixed realities, and is exploring these emerging art forms.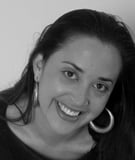 Isabella Kerdijk / Stage Manager 
Isabella graduated from the production course at NIDA in 2008. She has worked as stage manager and assistant stage manager on many shows including, for Belvoir, My Name is Jimi, Hir, The Dog / The Cat, Jasper Jones, Girl Asleep, The Drover's Wife, Mother Courage and Her Children, Kill the Messenger, The Glass Menagerie, 20 Questions, Stories I Want to Tell You in Person (national tour) and Thyestes (European tours). Her other credits include Replay, And No More Shall We Part, This Year's Ashes, Ugly Mugs (Griffin Theatre Company); Ride & Fourplay (Darlinghurst Theatre Compan y); Rainman, The Ruby Sunrise (Ensemble Theatre); Empire (Spiegelworld); Cranked Up (Circus Oz); The Mousetrap (Australia/NZ tour – LWAA); and Bubble (Legs On the Wall). Isabella has worked as production coordinator on Carmen (Opera Australia on Sydney Harbour) and production manager/stage manager for Puppetry of the Penis (A-List Entertainment). Isabella has also worked on various festivals including The Garden of Unearthly Delights, Sydney Festival and the Woodford Folk Festival.