BLACK
BRASS
By Mararo Wangai
Directed by Matt Edgerton
Produced by Performing Lines WA
Venue

Upstairs Theatre

Dates

6-23 Jan 22

Duration

70 mins (No Interval)

Accessibility
Music. Memory. Hope. The lauded hit of Perth Festival, now in Sydney for a limited season.
Australia, today. In a small recording studio, a cleaner tries to tidy the mess left by careless musicians. As he cleans, a window opens onto his life – the pain of leaving his home, the alienation of living in a new land, his gratitude, his confusion, the beautiful mess of life. But simultaneously, on the other side of the glass, another man is recording music both joyous and heart-rending, songs of home, of love, of power.

Black Brass is a play of voyaging and discovery told through music and song that span a continent (Shangana, Swahili, Kikuyu, Xhosa, as well as English). Soulful, uplifting, it takes everyone in the room into the rich complexity of here and now.

Performed by the extraordinary Mararo Wangai, joined onstage by composer-musician Mahamudo Selimane, Black Brass was the hit of the 2021 Perth Festival, a piece that stimulates all the senses – and opens the heart.

This is just a gem. It's worth it for the music alone, but there's a moving and poignant play at work here too. Mararo and Mahamudo have astonishing presence. Come and see. – Eamon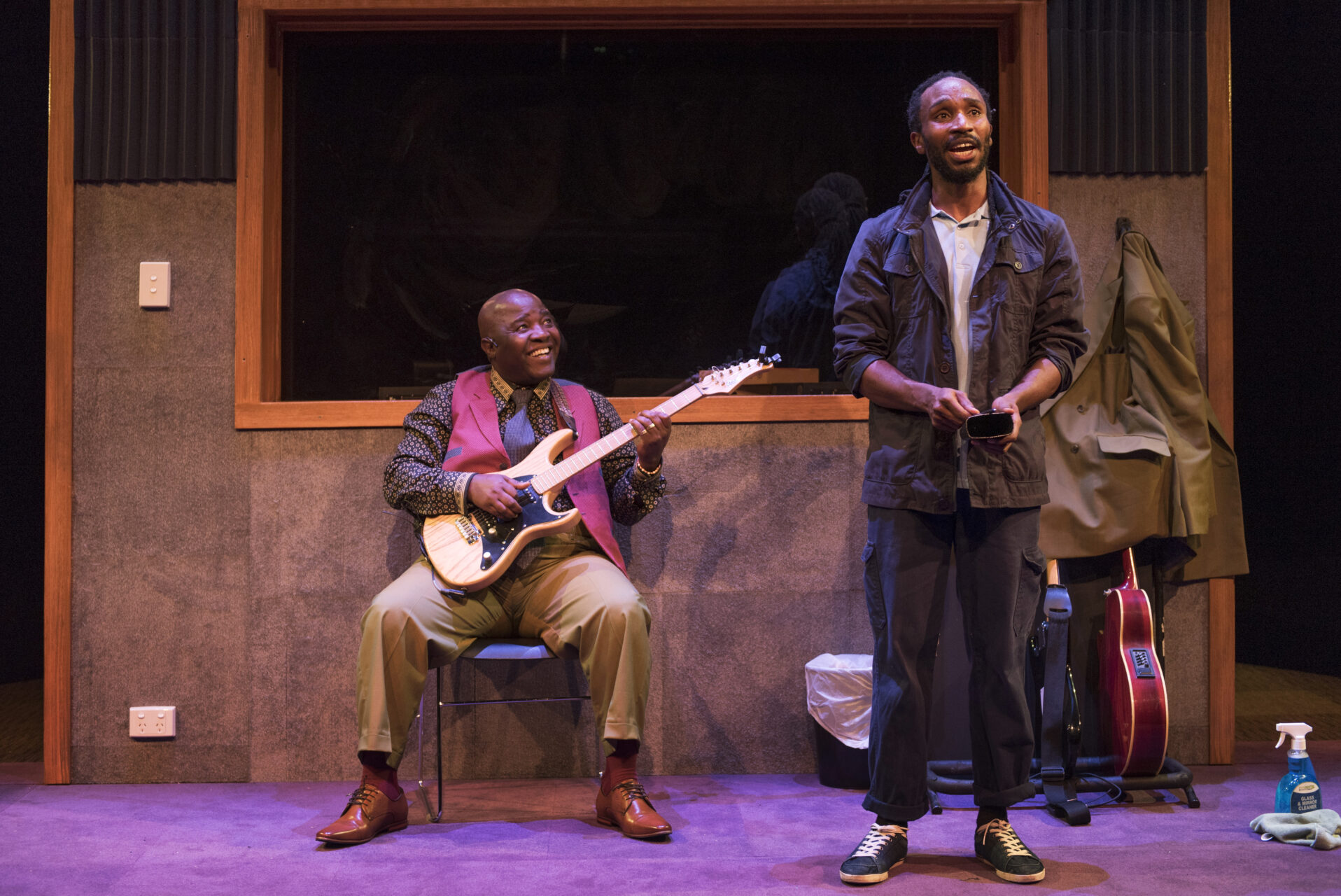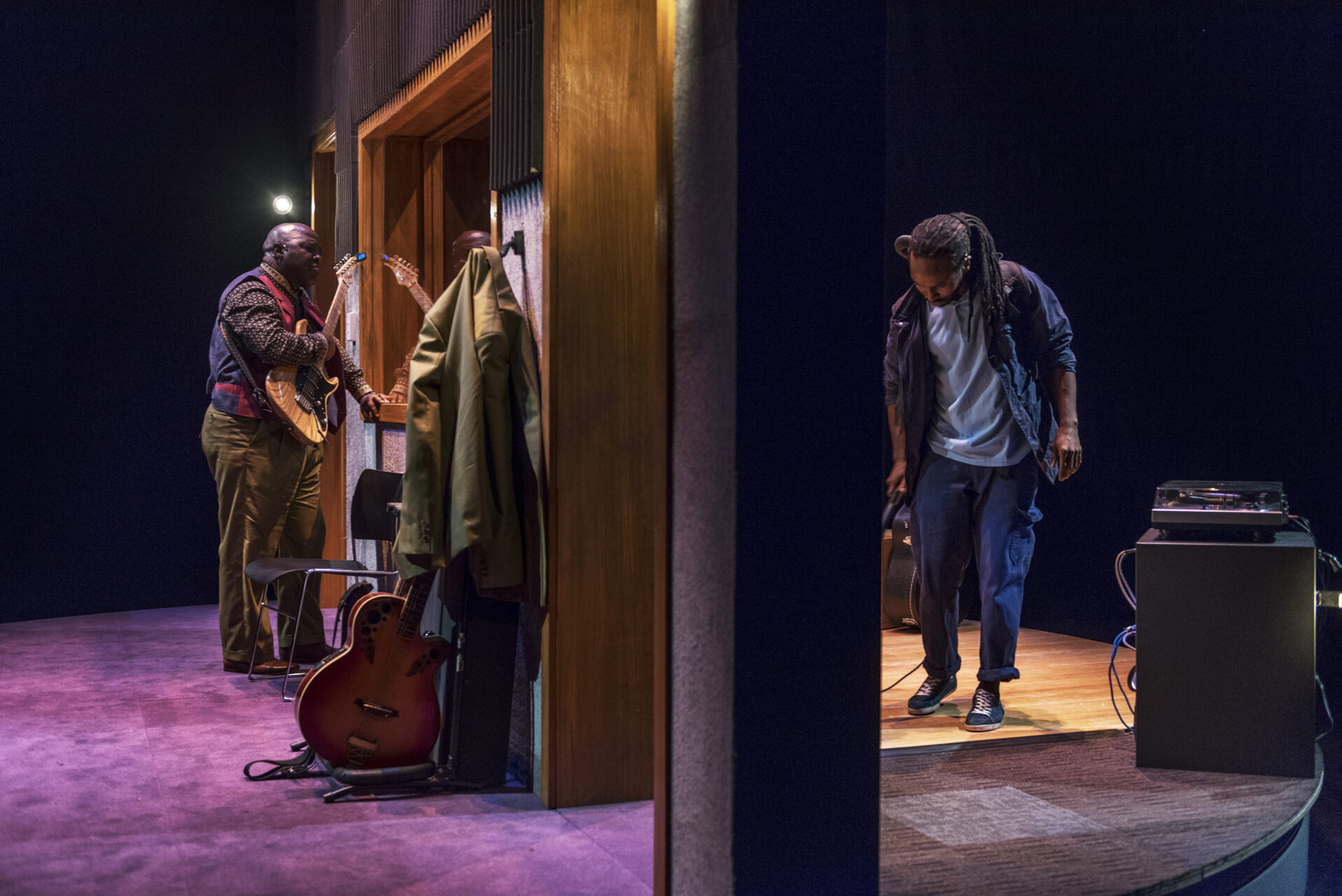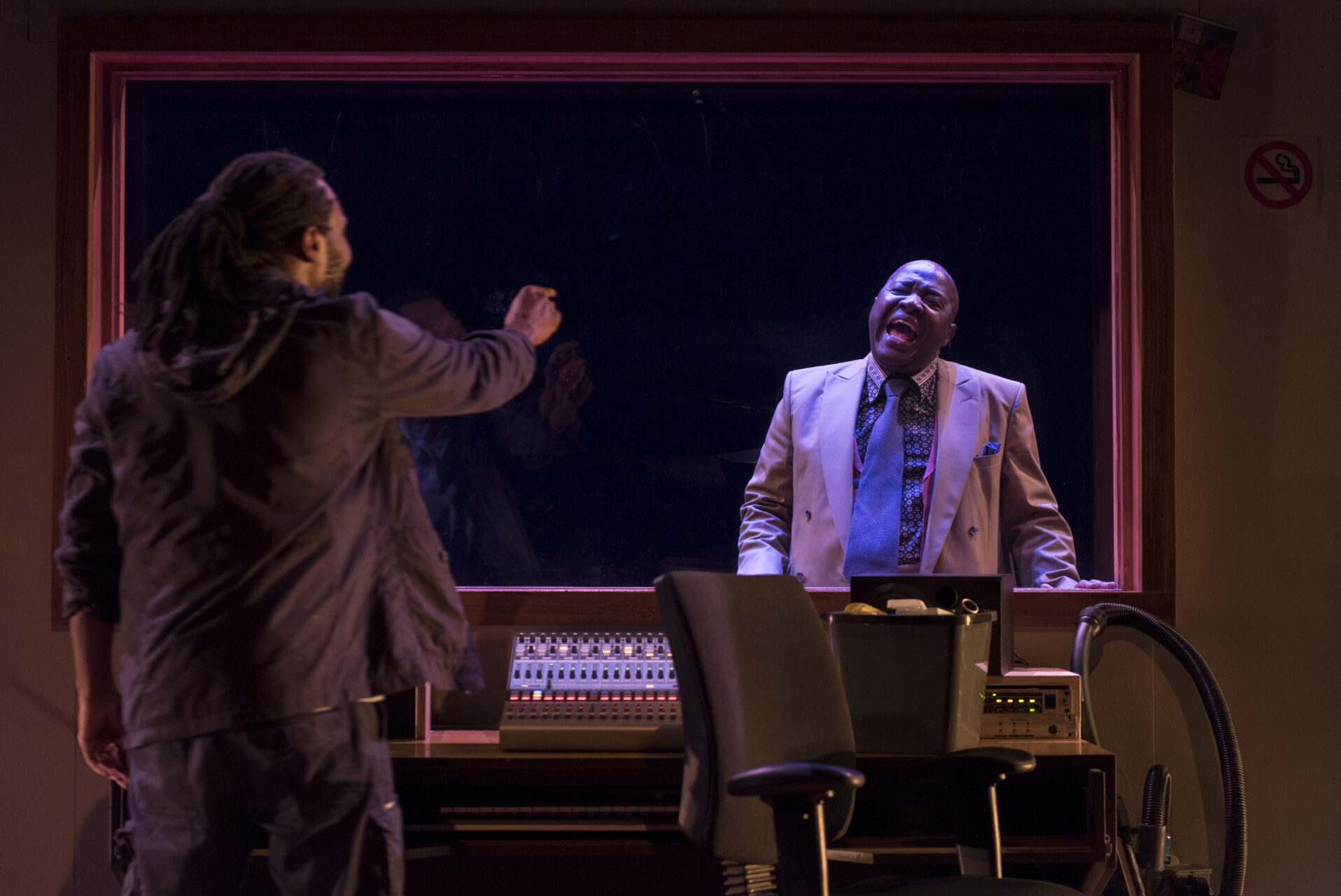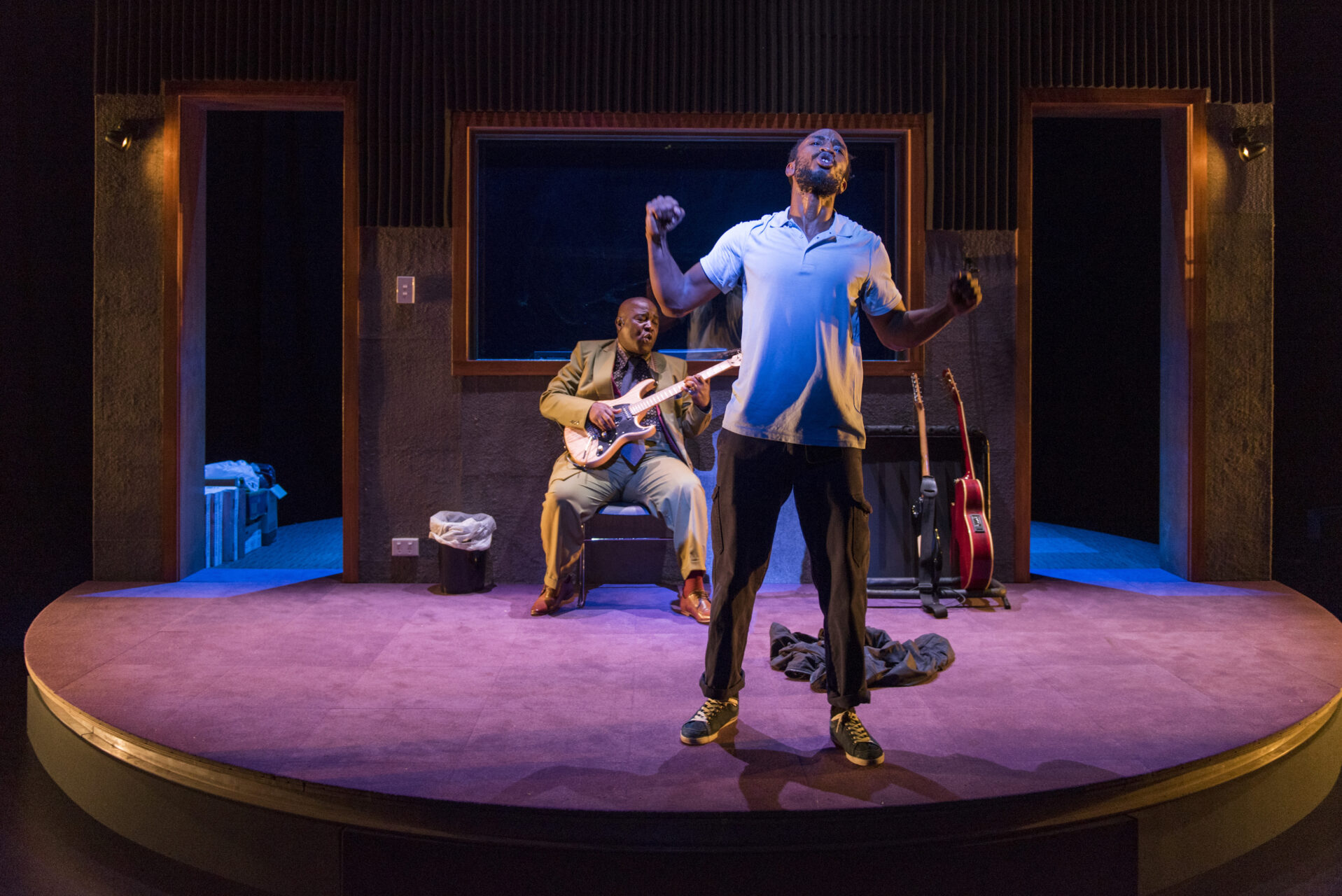 Performance Times
Weekly Times
Except 23rd January at 2pm
Preview Session
Special Performance
SUBSCRIBE & SAVE!
With a 5-play subscription package starting from $252* plus a range of ticket types and concessions, there is a package to suit everyone!
*30-Down mid-week matinee
Single tickets go on sale for 2022 subscribers 1 Dec, and 6 Dec to the general public.
SUBSCRIBE
TEAM
Mararo Wangai


Creator, Writer and Performer

Mararo Wangai is a Kenyan-born writer, performer and media graduate, with a passionate interest in diverse forms of storytelling. His work strives to avoid simplistic narratives, assess society critically and tries to remain adaptive, organic and alive through its development, until the eventual encounter with an audience. He is attracted to stories that deal with […]

Read full bio

Mararo Wangai

Mararo Wangai is a Kenyan-born writer, performer and media graduate, with a passionate interest in diverse forms of storytelling. His work strives to avoid simplistic narratives, assess society critically and tries to remain adaptive, organic and alive through its development, until the eventual encounter with an audience. He is attracted to stories that deal with the struggles of humanity, and creating work that not only tests his craft both in writing and performance but work that pushes him and his audience away from comfort zones, expectations and the mundane, into the unforgiving unknown where we might both learn deeper lessons for the next chapter.


Recent works include The Advisors and Improvement Club (The Last Great Hunt), Unsung Heroes (Black Swan State Theatre Company). Mararo was nominated twice for Best Supporting Male Actor for The Advisors, 2017 performing Arts WA Awards and Improvement Club, 2018 performing Arts WA Awards.

Matt Edgerton


Director and Co-Creator

Matt is an Australian theatre director with a diverse body of work including contemporary and classical shows across a range of forms, styles and scales, cross-cultural collaborations, work for audiences of all ages and theatre projects promoting social development. For Perth Festival Matt was the director/dramaturg of the AWGIE award-winning A Ghost In My Suitcase […]

Read full bio

Matt Edgerton

Matt is an Australian theatre director with a diverse body of work including contemporary and classical shows across a range of forms, styles and scales, cross-cultural collaborations, work for audiences of all ages and theatre projects promoting social development. For Perth Festival Matt was the director/dramaturg of the AWGIE award-winning A Ghost In My Suitcase and co-director of the Helpmann Award-nominated Lé Nør [the rain]. Matt's work has toured widely and won some stuff including Glug, Helpmann and AWGIE awards. Most recently, Matt won Best Direction of a Mainstage Production at the 2019 PAWA Awards for Fully Sikh. Matt has previously held positions as Artistic Director of Barking Gecko and Resident Artist at Bell Shakespeare. He is a Churchill Fellow and proud member of actors equity.

Cast

Mahamudo Selimane


Trumpet

Mahamudo is a musician, singer, songwriter and composer from Mozambique before migrating to Australia in 2004. Member of many bands within and beyond Perth, Mahamudo has performed and toured in festivals around Europe, Africa and Australia, including Perth International Arts Festival in 2002 with his band Eyuphuro, his first visit down under. Black Brass is […]

Read full bio

Mahamudo Selimane

Mahamudo is a musician, singer, songwriter and composer from Mozambique before migrating to Australia in 2004. Member of many bands within and beyond Perth, Mahamudo has performed and toured in festivals around Europe, Africa and Australia, including Perth International Arts Festival in 2002 with his band Eyuphuro, his first visit down under. Black Brass is Mahamudo's first Theatre production as a performer.

Mararo Wangai


Sleeper

Mararo Wangai is a Kenyan-born writer, performer and media graduate, with a passionate interest in diverse forms of storytelling. His work strives to avoid simplistic narratives, assess society critically and tries to remain adaptive, organic and alive through its development, until the eventual encounter with an audience. He is attracted to stories that deal with […]

Read full bio

Mararo Wangai

Mararo Wangai is a Kenyan-born writer, performer and media graduate, with a passionate interest in diverse forms of storytelling. His work strives to avoid simplistic narratives, assess society critically and tries to remain adaptive, organic and alive through its development, until the eventual encounter with an audience. He is attracted to stories that deal with the struggles of humanity, and creating work that not only tests his craft both in writing and performance but work that pushes him and his audience away from comfort zones, expectations and the mundane, into the unforgiving unknown where we might both learn deeper lessons for the next chapter.


Recent works include The Advisors and Improvement Club (The Last Great Hunt), Unsung Heroes (Black Swan State Theatre Company). Mararo was nominated twice for Best Supporting Male Actor for The Advisors, 2017 performing Arts WA Awards and Improvement Club, 2018 performing Arts WA Awards.

Creatives

Zoë Atkinson


Set and Costume Designer

Zoë Atkinson studied Scenography at The Prague Academy of The Performing Arts, The International Institute of Figurative Theatre (Czech Republic), and at the Institute International de la Marionette in France, under Josef Svoboda. Since returning to Australia in 1997 she has designed for theatre, dance, puppetry, opera and museums. Most recent works include Cloudstreet and […]

Read full bio

Zoë Atkinson

Zoë Atkinson studied Scenography at The Prague Academy of The Performing Arts, The International Institute of Figurative Theatre (Czech Republic), and at the Institute International de la Marionette in France, under Josef Svoboda. Since returning to Australia in 1997 she has designed for theatre, dance, puppetry, opera and museums. Most recent works include Cloudstreet and The Return (Malthouse Theatre), Perth International Arts Festival's The Museum of Water with English Artist Amy Sharrocks, Ghost in My Suitcase (Barking Gecko Theatre), Xenides: the Musical, The Chery Orchard and York (Black Swan State Theatre Company), Hecate (Yirra Yaakin Theatre). Zoe was Artistic Associate and Designer for PIAF's 2017 opening event Booma Waanginy which was presented again in 2019.

Afeif Ismail


Dramaturg

Afeif Ismail is an internationally published poet and playwright from Sudan whose works have been translated into German, Spanish and Swedish. He has published eight books of poetry and short stories in Arabic, and seven books in English. His work has been recognized nationally through winning awards and nominations including winning the Naji Naaman's Literary […]

Read full bio

Afeif Ismail

Afeif Ismail is an internationally published poet and playwright from Sudan whose works have been translated into German, Spanish and Swedish. He has published eight books of poetry and short stories in Arabic, and seven books in English. His work has been recognized nationally through winning awards and nominations including winning the Naji Naaman's Literary Prize 2015, 3 Seeds (3 short plays) presented by Always Working Artists at the Blue Room Theatre, and The African Magician nominated for the Australian Writer's Guild Award for Best Children's Play in 2011. In 2014, the John F. Kennedy Center for the Performing Arts in Washington selected Afeif to be one of six International Playwriting Observers at New Visions/New Voices Festival of Works in Progress for Young Audiences. In 2018, Afeif was invited as a guest speaker to the ASSITJE/ATINA 5th International Theatre for Young Audiences Critics and Researchers Forum in Buenos Aires. Afeif's children play Son of the Nile was shortlisted for The ASSITEJ African Playwriting Competition in 2019.

Lucy Birkinshaw


Lighting Designer

Lucy Birkinshaw is a lighting designer and artist whose work spans theatre, musical theatre, concerts, opera, dance, film and television. She graduated from the West Australian Academy of Performing Arts with an Advanced Diploma of Lighting Design for Production and Performance and Curtin University with a Bachelor of Art, Fine Arts. Lucy has designed lighting […]

Read full bio

Lucy Birkinshaw

Lucy Birkinshaw is a lighting designer and artist whose work spans theatre, musical theatre, concerts, opera, dance, film and television. She graduated from the West Australian Academy of Performing Arts with an Advanced Diploma of Lighting Design for Production and Performance and Curtin University with a Bachelor of Art, Fine Arts. Lucy has designed lighting for Black Swan State Theatre Company, Perth Theatre Company, Sydney Theatre Company, Malthouse, Griffin Theatre, Barking Gecko, WAYTCO, Melbourne Opera, Lyric Opera Melbourne, St Martins Youth, Side Pony Productions, Hayloft Project, Perth International Arts Festival, Opera in the Park, Australian Opera Studio and many others.

Mahamudo Selimane


Musician and Composer

Mahamudo is a musician, singer, songwriter and composer from Mozambique before migrating to Australia in 2004. Member of many bands within and beyond Perth, Mahamudo has performed and toured in festivals around Europe, Africa and Australia, including Perth International Arts Festival in 2002 with his band Eyuphuro, his first visit down under. Black Brass is […]

Read full bio

Mahamudo Selimane

Mahamudo is a musician, singer, songwriter and composer from Mozambique before migrating to Australia in 2004. Member of many bands within and beyond Perth, Mahamudo has performed and toured in festivals around Europe, Africa and Australia, including Perth International Arts Festival in 2002 with his band Eyuphuro, his first visit down under. Black Brass is Mahamudo's first Theatre production as a performer.

Sisonke Msimang


Script Editor

Sisonke Msimang is the author of Always Another Country: A memoir of exile and home. She is a South African writer whose work is focused on race, gender and democracy. She has written for a range of international publications including The New York Times, The Washington Post, The Guardian, Newsweek and Al Jazeera.

Read full bio

Sisonke Msimang

Sisonke Msimang is the author of Always Another Country: A memoir of exile and home. She is a South African writer whose work is focused on race, gender and democracy. She has written for a range of international publications including The New York Times, The Washington Post, The Guardian, Newsweek and Al Jazeera.

Tim Collins


Sound Designer

Tim Collins is a sound designer, composer, musician, technician and tour manager. He has worked in the entertainment industry since 2001 involved in performance and logistics for theatre, festivals, concert and studio production, musical theatre and live broadcast. Tim has been a mentor at the West Australian Academy of Performing Arts since 2006. Show credits […]

Read full bio

Tim Collins

Tim Collins is a sound designer, composer, musician, technician and tour manager. He has worked in the entertainment industry since 2001 involved in performance and logistics for theatre, festivals, concert and studio production, musical theatre and live broadcast. Tim has been a mentor at the West Australian Academy of Performing Arts since 2006. Show credits include Fearless, Xenides, Fully Sikh (Sound Design/Composer & Technician), Boundary Street, Next To Normal, Clinton The Musical, Summer of the Seventeenth Doll, Let The Right One In, Our Town, The Torrents, Cloudstreet, The Rabbits, A Ghost In My Suitcase, My Robot.

Niwa Mburuja


Community Engagement Coordinator

Wanyika Mshila


Community Engagement Coordinator
Performing Lines WA Production images by
Christophe Canato