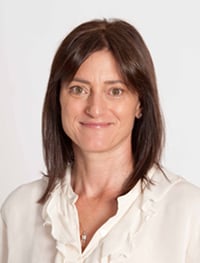 PATRICIA AKOPIANTZ
Patricia is a non-Executive Director of AMP Limited, Ramsay Healthcare and Belvoir. At AMP, she is Chair of AMP Bank and Chair of the People and Remuneration Committee. She was previously a non-Executive Director of AXA APH, Coles Myer, Energy Australia, the NSW State Library Foundation and YWCA NSW. Patricia has over 30 years' experience primarily in consumer-related industries and has worked for McKinsey and David Jones. She is a member of Chief Executive Women and received the Centenary Medal for Services to Australian Society in Business Leadership. Patricia has an MBA from Harvard Business School and a Bachelor of Arts in Political Science from Wellesley College.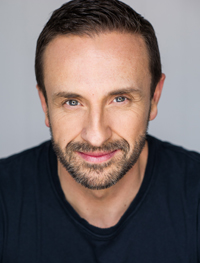 MITCHELL BUTEL
Mitchell joined the Belvoir Board in May 2013. As an actor, singer and writer, Mitchell has worked for most state theatre and commercial theatre companies and most Australian television networks for the last 20 years. He holds three Helpmann Awards for leading actor for The Mikado, Avenue Q and The Venetian Twins, Green Room Awards for Hair and Piaf, and multiple other nominations for Helpmann, Green Room and Sydney Theatre Awards. His work at Belvoir includes the upcoming Mr Burns, The Government Inspector, Angels In America, Strange Interlude, Snugglepot and Cuddle Pie, The Laramie Project, A View From The Bridge and Dead Heart. His writing credits include And Now For the Weather, Killing Time and Meow Meow's Little Match Girl (co-writer). Mitchell has also been a Special Projects Officer for the NSW Office of the Board of Studies and has taught at ATYP, NIDA and the Australian Institute of Music (AIM). He has been a proud member of Actors Equity since 1988, a member of the National Performers Committee since 2007 and was Federal Vice President of the Media, Entertainment and Arts Alliance from 2010 to 2013. He is also on the Advisory Panel for the Australia Council-funded New Musicals Australia.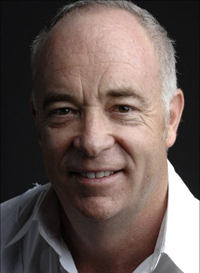 ANDREW CAMERON AM
Andrew is currently the Chair of Trustees at Art Gallery of NSW  Foundation, and a Board member of Australian  Major  Performing  Arts  Group,  the  Sherman  Foundation  and  the  Andrew  Cameron  Family Foundation. He is also the Chairman and Managing Director of a number of privately owned companies with interests in industrial services and investment. He was made a member of the Order of Australia in the 2014 Honours List for significant services to the visual and performing arts.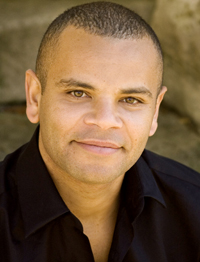 LUKE CARROLL
Luke is a proud member of the Wiradjuri nation and was born and grew up on Gadigal land in the inner suburbs of Sydney. Luke has appeared in The Cake Man, Capricornia, A Midsummer Night's Dream and Conversations with the Dead at Belvoir, and has extensive credits across theatre, film and TV. In 2013, Luke won the Deadly Award for Male Actor of the Year for his performance in Redfern Now. He is currently a presenter on Play School.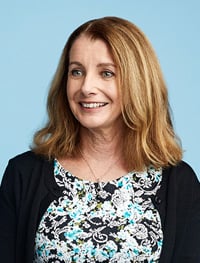 SUE DONNELLY
Sue was appointed Executive Director of Belvoir in August of 2017. Sue is no stranger to Belvoir, having worked here as General Manager from 2004 to 2006. Since 2012, Sue has led Queensland Theatre ensuring its position as one of the best in the country. Prior to Queensland Theatre, Sue was Executive Director of the national lobbying and advocacy organisation Australian Major Performing Arts Group (AMPAG). With more than 20 years of experience in arts and cultural development, health and social policy, Sue has held a diverse range of senior executive positions including Director of UNSW Foundation; Director of South East Arts (UK); Public Affairs Manager for Sydney Symphony; and Director of Arts Development, Arts NSW. She has consulted and lectured in arts business development and management, and served on wide-ranging Government advisory boards, funding committees and tribunals, as well as the boards of numerous arts and not-for profit companies.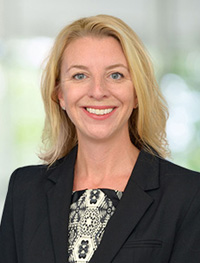 TRACEY DRIVER
Tracey has 20 years' experience as a chartered accountant. She is an audit partner with KPMG. Tracey has spent time working in the UK and US and has experience dealing with a wide range of global businesses.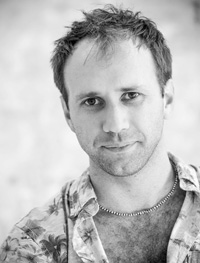 EAMON FLACK

Eamon is Belvoir's Artistic Director. He was born in Singapore and grew up in Singapore, Darwin, Brisbane and Cootamundra. He trained as an actor at WAAPA from 2001 to 2003 and has since worked as a director, actor, writer and dramaturg, from Milikapiti on the Tiwi Islands to Geraldton and Melbourne. For Belvoir, Eamon has directed Ivanov, Angels in America Parts One and Two, The Glass Menagerie, Babyteeth, As You Like It, Twelfth Night or What You Will, The Blind Giant is Dancing, The Great Fire, Once in Royal David's City and The End. He co-adapted Ruby Langford Ginibi's memoir Don't Take Your Love to Town with Leah Purcell, and co-devised Beautiful One Day with artists from ILBIJERRI, version 1.0 and Palm Island. His dramaturgy credits for Belvoir include Neighbourhood Watch, The Wild Duck, Brothers Wreck and The Book of Everything. His adaptations include Chekhov's Ivanov, Gorky's Summerfolk and Sophocles' Antigone. Ivanov won four Sydney Theatre Awards in 2015 including Best Mainstage Production and Best Direction. Eamon's productions of The Glass Menagerie and Angels in America both won Best Play at the Helpmann Awards.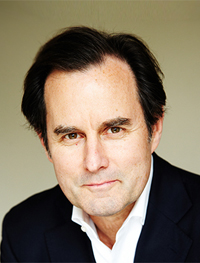 IAN LEARMONTH
Ian was formerly an Executive Director of Macquarie Bank for over 12 years and has worked in London, Sydney and Hong Kong in various fields of investment banking. After leaving Macquarie in 2011, Ian is now the  Executive  Director  of  Impact  Investing  at  Social  Ventures  Australia,  a  not-for-profit  organisation established in 2002 that addresses social disadvantage in Australia. Ian is also on the board of Australian Affordable Housing Securities and a member of the investment committee of the Government's Clean Energy Finance Corporation.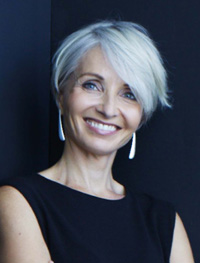 SAM MEERS (Chair)
Sam is executive deputy chairman of property and investment group the Nelson Meers Group, and co-founder and trustee of the Nelson Meers Foundation. Her current board appointments include chairman of Documentary Australia; deputy chairman of the Federal Government's Creative Partnerships Australia; a trustee of the Art Gallery NSW; and a director of the State Library of NSW Foundation. Sam also sits on advisory boards for the University of Sydney and the Centre for Social Impact at the University of NSW. Sam began her career as a commercial lawyer with Mallesons Stephen Jacques (now King and Wood Mallesons), and her executive career included senior management roles in the media sector. Sam is a member of Chief Executive Women and a fellow of the Australian Institute of Company Directors.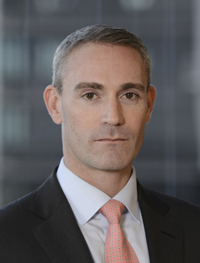 PETER WILSON

Peter is a Managing Director of Greenhill & Co, Inc., a global independent corporate advisory firm, and was previously a lawyer. He is Chair of Playwriting Australia and a member of the Finance Council of the Institute of the Sisters of Mercy in Australia and Papua New Guinea. He has previously served as Chair of the Inner City Legal Centre, a member of the Finance Council of the Sisters of the Good Samaritan and a Trustee of the English Association. He is also a Philanthropy Adviser to the Council of The Women's College within the University of Sydney.