Hosted by Wesley Enoch
Co-devised by Wesley Enoch & Eamon Flack
7 April - 11 Aug 2014
Upstairs Theatre
Special Event! Monday nights only.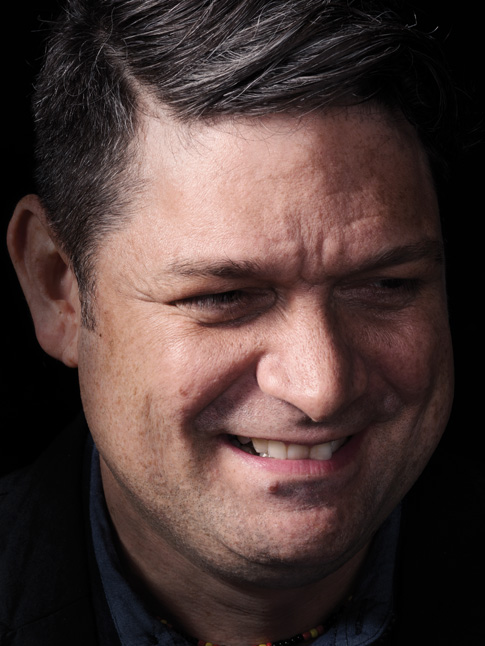 Indigenous Theatre at Belvoir supported by The Balnaves Foundation
Every blackfella has a story.
20 Questions is a cabaret and a talkshow rolled into one. It works like this: each night a new mystery guest from the exemplary roll-call of Indigenous performers is asked 20 questions by that great professional asker-of-good-questions Wesley Enoch. The questions are the same every night, but the answers are very different. The idea is that out of this simple set-up comes a big, rich modern dreaming of story and song – and a better understanding of how much more there is still to tell.
Guest artists
Jada Alberts
Christine Anu
Luke Carroll
Jack Charles
Ernie Dingo
Casey Donovan
Wesley Enoch
Trevor Jamieson
Rachael Maza
David Page
Hunter Page-Lochard
Leah Purcell
Wilma Reading
Miranda Tapsell
Ursula Yovich
Team
Hosted by Wesley Enoch
Co-devised by Wesley Enoch & Eamon Flack
Design Associate Katren Wood
Composer & Sound Designer / Operator Steve Toulmin
Production Manager Daniel Potter
Technical Manager Warren Sutton
Stage Manager Isabella Kerdijk
Collaborators
Jada Alberts
Angela Betzien
Zoë Coombs Marr
Nick Coyle
Tahni Froudist
Brenna Hobson
Adena Jacobs
Colin Kinchela
Anne-Louise Sarks
Tim Spencer
Anthea Williams
Image Gallery
Production images by Gez Xavier Mansfield
Video