HUNTER VALLEY HOLIDAY HOMES SPECIAL OFFER
Until the end of February 2020
Looking for a mini-break? Our accommodation partner, Hunter Valley Holiday Homes are offering Belvoir patrons a huge 20% off any bookings and stays before the end of February 2020 at Bonn Abbey in the picturesque village of Broke. Surrounded by wonderful cellar doors and excellent restaurants, Bonn abbey is the perfect place to relax and indulge yourself.
Mention the code BEL2019 in your enquiry and your booking will also include six bottles of wine (value $220). Book now!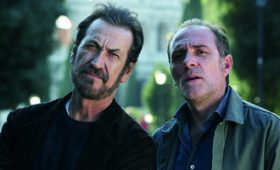 LAVAZZA ITALIAN FILM FESTIVAL
17 September – 16 October
Live la Dolce Vita at the 20th anniversary of the Italian Film Festival, with 26 of the best new Italian films including the opening night gem The Champion, the superb doco Pavarotti, the award winner drama The Vice of Hope, the dramedy Tomorrow's a New Day, the Italian Masters spotlight: Michelangelo Endless and Amazing Leonardo, and more!
Find out more: www.italianfilmfestival.com.au
To win a double pass to general sessions of the Lavazza Italian Film Festival, email [email protected] with the subject BELVOIR ITALIAN FF.
GREEN LIGHT
in Australian cinemas 10 October
Green Light chronicles the work of two Australian men providing the last hope of relief – and in some cases cure – for thousands suffering chronic and terminal illnesses. They provide black market medicinal cannabis for people who have nowhere else to turn. Their job is to help sick and dying Australians, and by caring for these people, they are forced to risk everything.
To win a double pass to see the film Green Light, email [email protected] with the subject GREEN LIGHT OFFER before October 3.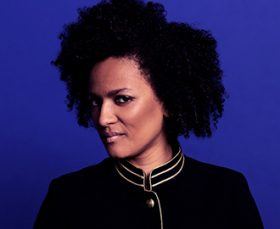 BELL SHAKESPEARE – MUCH ADO ABOUT NOTHING
22 October – 24 November
A saucy, razor-sharp battle of wits, Much Ado About Nothing is Shakespeare's most contemporary comedy. Starring Zindzi Okenyo as Beatrice, this new production is a powerful exploration of the struggle for identity and self-knowledge in a male-dominated world. Playing at Sydney Opera House (22 October – 24 November) as part of 27-venue national tour.
To win a double pass to see Bell Shakespeare's Much Ado About Nothing on Friday 1 November at 7:30, email [email protected] with the subject BELVOIR-BEATRICE.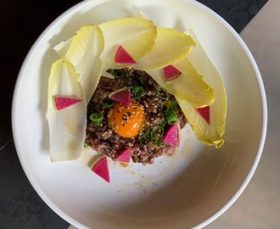 SOUL DINING SPECIAL OFFER

Our restaurant partner SOUL Dining is fast becoming a patron favourite: they use local produce and refined modern Australian techniques to create innovative contemporary Korean food – and they're just four minutes walk away from the Theatre! SOUL Dining are offering a 10% discount to Belvoir patrons before and after performances.
Book your table with SOUL Dining then present your tickets when you arrive for 10% of your bill!