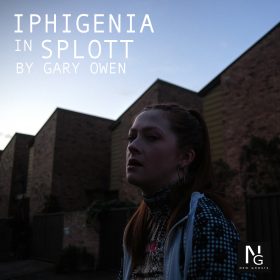 Iphigenia in Splott
Flight Path Theatre
By Gary Owen | Directed by Lucy Clements
12 – 21 November
Stumbling down Clifton Street at 11:30am drunk, Effie is the kind of girl you'd avoid eye contact with, silently passing judgement. We think we know her, but we don't know the half of it. Effie's life spirals through a mess of drink, drugs and drama every night, and a hangover worse than death the next day – till one night gives her the chance to be something more. Inspired by the enduring Greek myth, Iphigenia in Splott drives home the high price people pay for society's shortcomings. Effie will break your heart.
To win a double pass email [email protected] with the subject heading Belvoir Splott Giveaway.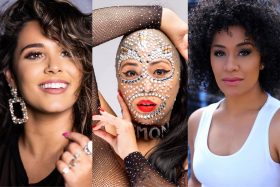 BLOOM Festival
Darlinghurst Theatre Company
29 October – 29 November
From 29 October-29 November, Darlinghurst Theatre Company's BLOOM Festival will transform the Eternity Playhouse into a vibrant cultural hub offering live music, indoor and outdoor dining, and a delicious offering of performances.
This brand new festival is a coming together of artist and audience to discover the potential of what art and performance can be in this moment. If it's light-hearted frivolity you need right now, they've got you. If you'd like to join the conversation and hold space for others, they've got that too. Experience it your way.
To celebrate the launch of BLOOM, Darlinghurst Theatre Company has a double pass to giveaway to a show of your choice. For your chance to win, email [email protected] with "BLOOM Festival Belvoir" in the subject and with the show you are most excited to see.
Check out the first instalment of the program at bit.ly/DTCBLOOM.