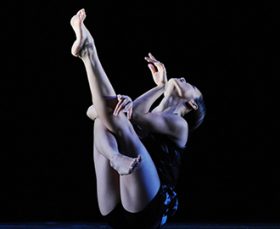 Sydney Dance Company's 50th Anniversary
5-7 November
Celebrate their 50th Anniversary with a thrilling double bill featuring Rafael Bonachela's award-winning 6 Breaths, with music for Cello and Piano, by Italian composer Ezio Bosso.
Plus the grand-scale work Us 50 featuring 50 former and current Company dancers and audience members. Volunteer now to be one of 25 people to perform each night on stage with Sydney Dance Company. Simply buy a ticket in the Stalls and complete an application.
Enjoy $10 off A & B Reserve tickets 5-7 November with code SDCFRIENDS.
Book now: bit.ly/2mcPkTZ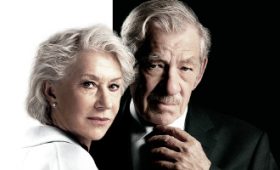 MINI British Film Festival
29 October – 24 November, Palace Cinemas
From powerful true stories and literary adaptations to biographies and documentaries, plus a retrospective on Dame Helen Mirren and some restored gems, this year's festival sees British cinema at its best!
For your chance to win a double pass for a general session, simply email [email protected] the film you're looking forward the most with Belvoir in the subject line.
Learn more: britishfilmfestival.com.au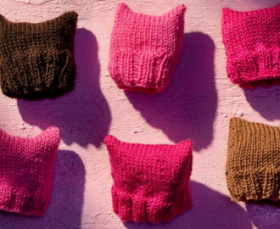 Darlinghurst Theatre presents I'M WITH HER
11-26 November, Kings Cross Theatre
In the world premiere of I'M WITH HER, nine remarkable Australian women share their story of resistance and resilience in the age of #MeToo. From Australia's first female Prime Minister Julia Gillard through to champion footballer Erin Phillips, hear the ingenious and darkly funny ways women have outlasted, outwitted and outmuscled the patriarchy. Performed by a cast of five – this is the untold story of #MeToo.
Darlinghurst Theatre Company is giving away a DOUBLE PASS to the preview performance on Sunday 10 November at 5pm. To win, email [email protected] with your name and contact details and include BELVOIR in the subject heading.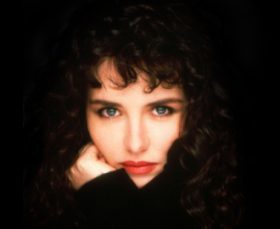 Alliance Française Classic Film Festival
3 – 24 November, Palace Cinemas
The Alliance Française Classic Film Festival is back! Running every Sunday from 3 November until 24 November, experience a taste of the finest French cinema from the past. This year's edition is centred on the incomparable Isabelle Adjani, one of France's most adventurous artists of both the stage and the screen, and the only actor in history to have won five César Awards.
TICKETS: afclassicfilmfestival.org
For your chance to win a double pass to the luscious biopic Camille Claudel on the 24 Nov at Palace Norton Street, email [email protected] with the title FRENCH FILM FESTIVAL.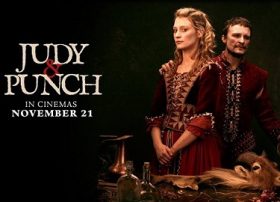 JUDY & PUNCH
In Selected Cinemas 21 November
To celebrate the release of the upcoming film JUDY & PUNCH, our friends at Madman Films are giving you the chance to win a double pass to see it in cinemas. Judy & Punch is a visceral reimagining of the famed 17th century puppet show; a fierce, darkly comic and epic female-driven revenge story – See the trailer here.
Visit the official website here for a list of screening cinemas.
For your chance to win a double pass, email [email protected] with the title JUDY AND PUNCH TICKETS before 15 November.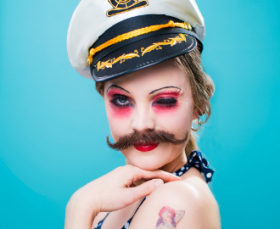 Hayes Theatre presents HMS Pinafore
8 November – 14 December
Mistaken identity, class warfare, sister, sailors and the trickiest of tongue twisters abound in this nautical caper. Visionary director Kate Gaul makes her Hayes Theatre Co debut with this re-imagined, gender-bending, hyper-theatrical and kinky take on this classic Gilbert & Sullivan classic.
To win a double pass to HMS PINAFORE on Tuesday 12 November 7.30pm email [email protected] with the subject line HMS BELVOIR. Entries close Tuesday 5 November.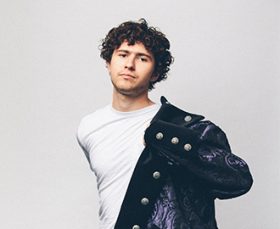 bAKEHOUSE presents Coram Boy
11 – 26 November, Bakehouse Theatre
From the team behind Dresden, The Laden Table and Visiting Hours comes a spellbinding adaptation of Jamila Gavin's award-winning Coram Boy. On the cusp of the Industrial Revolution, the wealth of England's aristocracy is built on slavery and children are its commodities. Spanning three generations, Coram Boy is at once a glorious love story and a breathtaking thriller – a dazzling tale of mothers and daughters, fathers and sons, children lost and found, love, betrayal and murder.
Enter the draw for a double pass to preview on Sunday 24 November at 5pm by emailing [email protected]