Co-writers Kate Mulvany and Anne-Louise Sarks discuss their upcoming adaptation of Medea.
Writer's Note by Kate Mulvany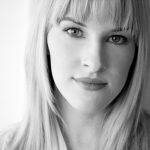 Just in case you thought you were seeing Euripides' Medea, I should tell you something…
This play is absolutely not Euripides' Medea.
Not onstage, anyway. Offstage – yes, indeed. Jason of the Argonauts, Medea's beloved husband, has been fooling around with a younger woman. He tells Medea he doesn't want her anymore. Demands she leave their marital home. Tells her she has to leave their kids with him. She has no choice. She is utterly outcast.
Offstage.
Onstage, you'll be seeing a very different story.
This is a brand new text that is inspired by the Greek tragedy of Medea, but even more so by the endless imagination of our incredible cast members who have turned this story from the horrific tale we know and loathe to something I hope you find more recognisable, funny, present and heartbreaking. Today, while Jason and Medea sort out their shit offstage, you'll be spending time with their children – in all their boyish, joyous charm.
Rory and Joe – our 'sons of the daughter of the Sun' – have been unbelievably generous with their talent, their spirits, their stories. They have given me an insight into the innocence of childhood that I realised – sadly – has been eroding slowly away the more I allow myself to 'grow up'. With their help, this new take on Medea rejoices in innocence, in naivety, in game playing and in love.
Behind every word of this text there is a water fight, a burping contest, a fart joke, a piggyback race, a sour bomb, a leap off a balcony onto a trampoline and into a pool. Because ultimately, that's what the tragedy of Medea really is: that the innocence of childhood can be so abruptly stolen away by the choices of adults.
But we've shifted our perception of Medea as a person too. In researching people's perception of the play I asked as many people from as many walks of life: 'Tell me what you know about Medea?' The answer was almost always: 'That horrible woman who kills her kids.' We didn't want our Medea to be that. Our Medea is a woman who was once a child too. She is a woman who is not spitting an endless stream of bile but who loves her family passionately, and desperately wants to keep them together. Our Medea is your sister. Your aunt. Your friend. Your mother. You?
She's that woman that on today's news reports would be described by neighbours as being 'a lovely woman – we never would have thought she'd be capable of this…' Today, instead of the relative comfort of watching a tragedy from eons past, you will be sitting in the very house of Medea's present.
My infinite thanks to our amazing cast and crew for sharing their own childhoods, innocence and fears so evocatively – it made the writing process so much more personal and potent – and most of all to Anne-Louise Sarks who came up with this idea for an adaptation and encouraged us all to play, play, play.
Co-writer & Director's Note by Anne-Louise Sarks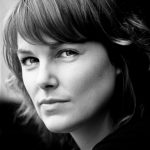 The theatre is all about what ifs?
As artists we ask what if? over and over again. Our process is a series of what ifs? And all of this ongoing questioning poses even more what ifs? that we gather and shape into a living, breathing experience. And then an audience comes to participate in the collective what if?
What if this story was real?
What if I was heartbroken? What if I had two children and believed I would lose them forever? What if I was an outsider with no-one to turn to? What if I killed my own children? Or what if mum was really, really upset and behaving weirdly? What if Dad had gone to live with someone else? What if I was locked in my room all day and I needed to wee? What if I am capable of doing something horrific?
Our production of Medea began its life inside of me as a bold and persistent what if? in terms of the story of Medea, but also in terms of what is possible in the theatre with children. Children in the theatre magnify everything. They do so onstage and they have throughout our process. They change the quality of the air around us with their playfulness and their truth. In our Medea that energy becomes the centre of our theatrical event.
The story of Medea is not some distant mythic tale that bears no relationship to our life today. There are far too many recent tragic stories of parents taking the lives of their own children for us to dismiss its relevance. The horrific story of Darcey Freeman being thrown off the West Gate Bridge by her father in January 2009 is only one such story, but it seized me. When I learned later that Darcey's brother Ben, then six years old, had said to his father repeatedly, 'Go back and get her. Darcey can't swim,' I was overwhelmed by his comprehension and naivety. It completely changed the way I saw that terrible act. This child was an unwilling participant in an event that would have implications for the rest of his life. There was something about the heartbreaking combination of knowing and innocence that compelled me. How does a child see the world? And how do they understand such an epic event?
This play was made for Belvoir Downstairs. It was devised by all the artists involved and written and shaped by their voices. I knew there was something exciting at the core of this idea, but I had no idea if it would work as a piece of theatre. Fortunately every collaborator on this show has taken the leap of faith and transformed my initial what if? into a rich and complex world onstage. It has far surpassed my early imaginings. It has challenged me and surprised me. I'm incredibly grateful to them all for their openness, playfulness and generosity. And I am indebted to them for their bravery and faith and commitment. Everyone has embraced this unusual process and celebrated the obstacles that such a process demands, none more so than these two talented young actors.
We've had to teach these boys so much about theatre, about our processes, our language and our strange rituals. But they have taught me more. They've given me the precious gift of seeing again. Seeing the world of Medea and the Greeks again, as well as the world we live in. But most significantly, they have given me the pleasure of seeing anew this world of theatre that I love. And I am much better for it.