...and hosted a workshop for its drama students.
While we love hosting students here at Belvoir whether they're attending a school performance or revisiting an old show from the archives, our education activities aren't confined to those schools who visit us.
Through our Western Sydney Access program, we regularly travel to schools to provide workshops free of charge. Recently, we visited Liverpool Boys High School where our tutor Margie Breen hosted a Group Devising workshop with a class of Year 12 drama students.
The workshop aims to help students create theatrical work from scratch. Under the guidance of Margie, they learned and utilised new tools to create their own group performance, which they then critique as a class.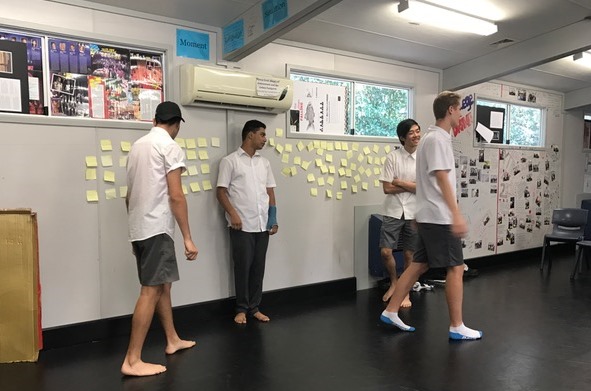 Feedback from the workshop included the following:
'I got mad focus [from this workshop].'

'The parts of the workshop I enjoyed most were at the end where we did scenes together because it was fun and we got to try working in a group, the games because it was fun and cooperative, and acting out scenes given by the tutor because it was fun to be praised.'

'The focus exercise and that chair game really made me think about the potential I had.'

'Thank you for the experience. We would love to have you back here.'

'Please come back. Can't wait til next time to see what we do next.'
We can't wait either.