The costume designer behind 'Mark Colvin's Kidney' discusses the creative license involved in dressing real-life people, and the key to recreating Elle Macpherson's look.
Scan over Julie Lynch's impressive resume as a costume designer and it boasts such grand works as Carmen and La Bohème for Opera Australia and the cult classic The Rocky Horror Picture Show. More recently, her work includes The Tempest for Bell Shakespeare and the elaborate period pieces Arms and the Man and Arcadia for Sydney Theatre Company.
With Mark Colvin's Kidney, Julie tackles something different: a decidedly modern tale. It's a story that begins with Elle Macpherson and relays the unexpected friendship that develops between ABC journalist Mark Colvin and Australian business woman Mary-Ellen Field in the midst of the phone hacking scandal. "It's definitely based in a real world," Julie tells us. "I'm not working in an over designed world. But I believe every piece you work on, you get something out of it, you really do."
Why did you want to help tell this story?
"Well, I actually love [playwright] Tommy Murphy's work. In particular, I love Holding the Man. I've known Tommy since he was a NIDA student and I was a staff member so I feel like I have a personal connection and I've seen his career flourish. And [director] David Berthold is really well known for developing new Australian work and I'm very pleased to be part of that."
In creating a story based on real people, how precisely do you try and recreate outfits they actually wore and how much creative license do you take?
"It's a really interesting point and I think it differs per individual. I feel I've made more effort to try and make Helen Thomson look like Elle Macpherson because she's a figure we see at the beginning of the show and we have to know it's her straight away. With Mary-Ellen and Mark Colvin, these are characters that we gradually get to know and they're played by two different actors who we also get to know. So while there will be aspects of the real Mark Colvin and Mary-Ellen, there's also got to be aspects of the actors, Sarah Peirse and John Howard, so I don't feel it's been as slavish a process. It's about creating more of a merged image.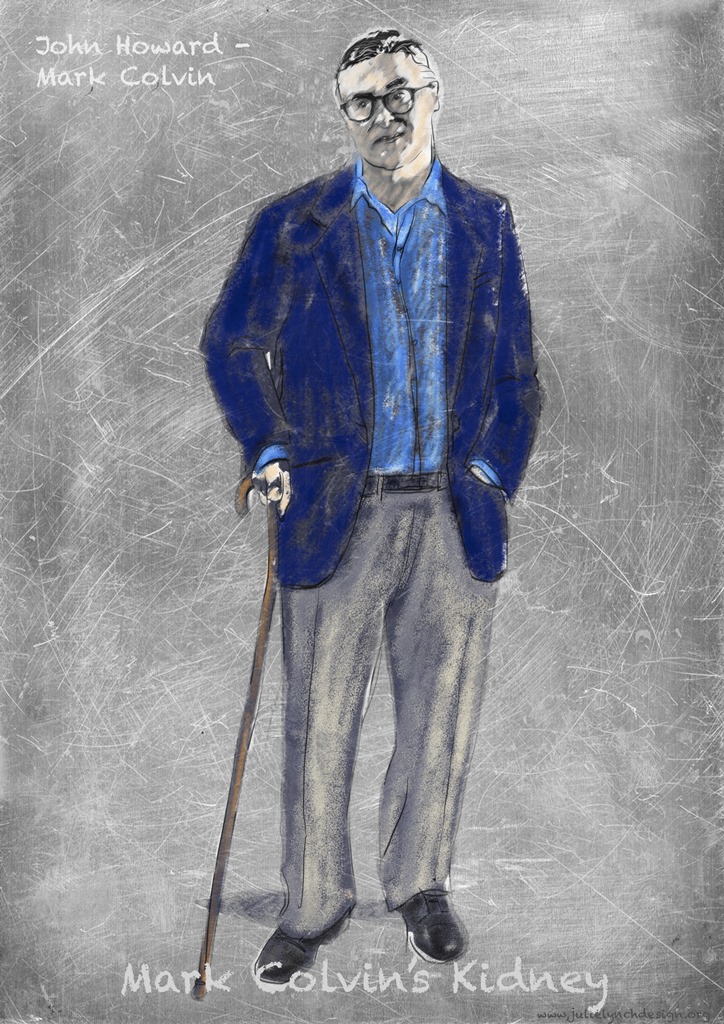 "I did have a look at [Mark Colvin's son] William Colvin and [Mark Colvin's father] John Colvin, and then you look at the actor playing those parts, and you try and work out the essence of the person and also the essence of that scene. For example, William Colvin can look like he plays in a band and can look very urban, but we only see him for one scene. In that one scene, he needs to very much represent the honest image of a son without too much decoration or bells and whistles."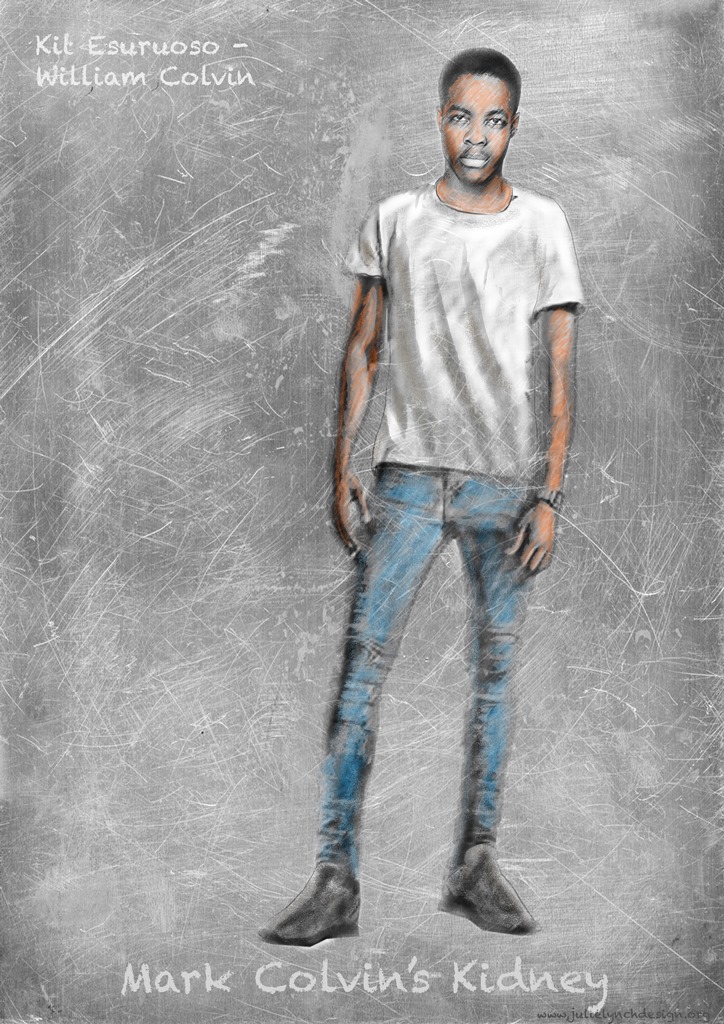 We witness Mary-Ellen's journey from someone whose life is falling apart to a woman determined to restore her reputation. What role did costume play in illustrating this journey?
"I think in some ways she's always fighting for something until the moment she actually does get to give away her kidney. So I feel there's a weight on Mary-Ellen throughout that time. It's only in that final scene that we try and give some sense of lightness and positivity – we're using lighter colours and lighter fabrics. But before then Mary-Ellen starts off a little more corporate and then becomes simpler."
Your original sketch has Mary-Ellen quite boldly dressed in a leopard print dress and red blazer, which is an outfit the real Mary-Ellen wore…
"We will end up using leopard skin patterns, but probably more in the scarves now. It's more of a touch. We have some dresses with patterns, but those patterns make less of a comment. Even though the real Mary-Ellen wears leopard skin dresses, I did want the performers' input the whole time and Sarah [Peirse] preferred to have less of a pattern that made such a statement and that's the kind of feedback that I like to get. I go out of my way to try and make sure I spend time with each performer and talk through these things because their input really helps to inform my decisions."
Elle Macpherson obviously has a very iconic look. What was involved in recreating her look and ensuring she was recognisable to audiences?
"When you analyse what Elle wears, she wears a lot of trousers. She wears very high shoes even though she's tall herself but she also has a very simple elegance. She does wear a lot of black and white so she's very striking in her appearance. That's very helpful to us but her signature is also her hair so we've spending a considerable amount of Belvoir's budget on the hair!"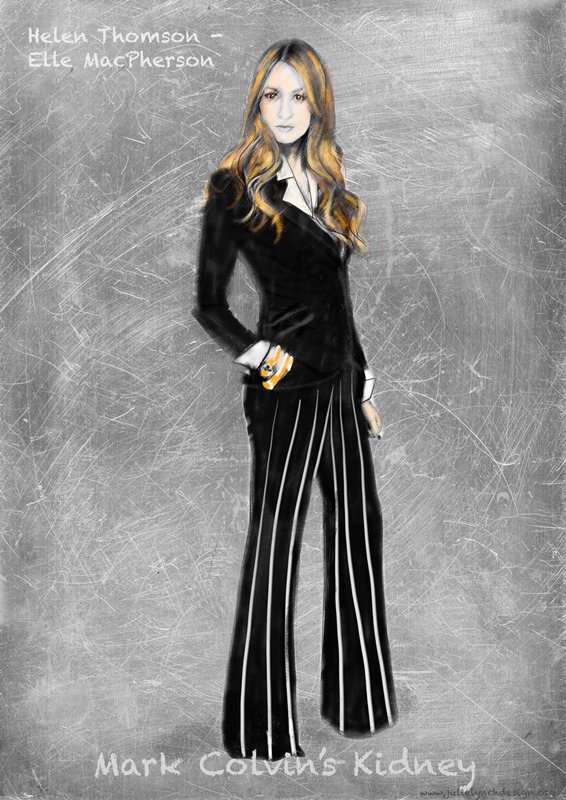 Mark Colvin's Kidney is playing at Belvoir from 25 February to 2 April. For more information and to purchase tickets, head here.