Simon Stone rewrites Eugene O'Neill's Strange Interlude.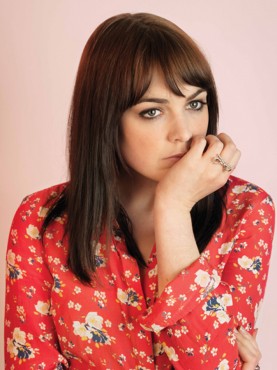 Belvoir presents
Strange Interlude
Written by Simon Stone
after Eugene O'Neill
Director Simon Stone
Set Designer Robert Cousins
Costume Designer Mel Page
Lighting Designer Damien Cooper
Composer & Sound Designer Stefan Gregory
With
Akos Armont
Nicholas Bakopoulos-Cooke
Emily Barclay
Mitchell Butel
Callum McManis
Kris McQuade
Eloise Mignon
Anthony Phelan
Toby Schmitz
Toby Truslove
Belvoir St Theatre | Upstairs
5 May – 17 June
An experimental play from the 1920s may not be the most obvious choice for inclusion in Belvoir's strikingly contemporary season, but in the hands of Simon Stone theatre-goers will know to expect a radical interpretation of Eugene O'Neill's Pulitzer Prize-winning play.
In the vein of Stone's The Wild Duck, a sell-out at both Belvoir and Melbourne's Malthouse Theatre, Strange Interlude will be completely rewritten. Strange Interlude is one of the few modern plays to use soliloquy interwoven with the dialogue, revealing the characters' inner thoughts; this technique will be maintained in the rewrite.
Twenty-year-old Nina Leeds (Emily Barclay) has lost the love of her life in the war. Overcome with grief, she quits university, falls out with her father and moves away from home. What follows is an epic and compelling narrative that spans 25 years in Nina's life, but the story is compressed into a series of heightened, life altering moments. The significance of each of these moments is revealed as the page-turning story unravels.
The cast assembled for this production is truly stellar, with the luminous Emily Barclay as Nina and Mitchell Butel, Toby Schmitz and Toby Truslove as three men in her life, each vying for her attention and affection in his own way. Schmitz is joined by Wild Duck co-stars Eloise Mignon and Anthony Phelan. Fresh from her touching portrayal of Milova in Neighbourhood Watch, Kris McQuade rounds out this stunningly talented cast.
Strange Interlude offers a touching insight into the minutiae of our daily worries, joys and hopes, set against the vast backdrop of life's irreversible decisions and the fickle hand of fate.
Notes for Editors
Season information
Dates 5 May – 17 June 2012
Previews Saturday 5 & Sunday 6 May 2012
Opening night Wednesday 9 May 2012
Times Tuesday 6.30pm | Wednesday to Friday 8pm | Saturday 2pm & 8pm | Sunday 5pm
Tickets Full $62 | Seniors (excluding Fri/Sat evenings) $52 | Concession $42
Venue Belvoir St Theatre | 25 Belvoir St, Surry Hills
Bookings 02 9699 3444 or belvoir.com.au
Image Gallery
Rehearsal photos – download
Production photos – download
Video
Contact Details
For media information and interviews contact Elly Michelle Clough
[email protected] | 02 8396 6242 | 0407 163 921