Much loved play returns to its roots.
Radiance
By Louis Nowra
Director Leah Purcell
Set & Costume Designer Dale Ferguson
Lighting Design Damien Cooper
Composer & Sound Designer Brendan O'Brien
Associate Sound Designer Steve Toulmin
With
Leah Purcell
Shari Sebbens
Miranda Tapsell
3 January – 8 February
Upstairs Theatre
Louis Nowra's Radiance began its life at Belvoir in 1993. In 1998 it was made into a highly acclaimed feature film. In 2015 we will dust off the old Radiance licorice tin and bring this beautiful exemplar of Australian storytelling to a new generation of theatre-goers.
It begins conventionally enough: Mae, Nona and Cressy gather at their old Queenslander in the tropics for their mother's funeral. Mae, the middle sister, has stayed at home and nursed their mother through her last days as she struggled with dementia and family secrets. Cressy, the eldest, has become a successful opera singer and lives a life far, far removed from Mae's. Nona, the youngest, is a joyful troublemaker with no sense of responsibility and a lust for things that do her no good.
These three sisters are forces of nature, and they haven't been in the same room for years, and years. It isn't long before that old house can't contain the joy and pain of them all being together again and those family secrets can only be held back for so long.
Nowra's feat of playwriting – almost Shakespearean, a Tempest-like packet of bound-up forces of lust, rage, grief and high-flying foolery – is ready to be unleashed again. Leah Purcell (Brothers Wreck) is the woman for the job. Purcell is a powerhouse. She burst onto the national stage nearly two decades ago and is as full of fight and life as she ever was. What better idea than for this all-round theatre elder to direct herself in this mighty little classic?
She will be joined by The Sapphires co-stars Shari Sebbens and Miranda Tapsell in what will doubtless be the theatre hit of summer.
Notes for Editors
Season information
Dates 3 January – 8 February 2015
Previews Saturday 3, Sunday 4 & Tuesday 6 January
Opening night Wednesday 7 January
Unwaged Performance 2pm Thursday 22 January
Captioned Performance 2pm Saturday 24 January
Audio-Described Performance 2pm Saturday 31 January
Sunday Forum 3pm 8 February
Times Tuesday 6.30pm | Wednesday to Friday 8pm | Saturday 2pm & 8pm | Sunday 5pm
Tickets Full from $72* | Seniors/Industry/Group $62 | Concession $49 | Previews $50
Venue Belvoir St Theatre | 25 Belvoir St, Surry Hills
Bookings 02 9699 3444 or belvoir.com.au
* Ticket prices can be dynamically adjusted, either up or down, based on real-time market demand, and without notice.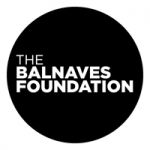 Indigenous theatre at Belvoir supported by The Balnaves Foundation.
Video
Image Gallery
Production images by Brett Boardman – download
Rehearsal images by Mark Rogers – download
Hero image by Julian Meagher – download
Press images by Ellis Parrinder – download
Contact Details
For media information and interviews contact Elly Michelle Clough
[email protected] | 02 8396 6242 | 0407 163 921