All the magic of a Dickens Christmas!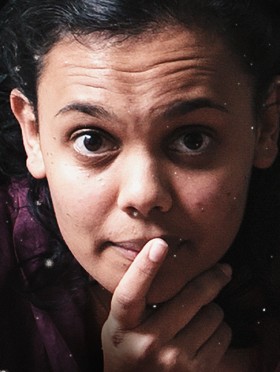 Belvoir presents
A Christmas Carol
Adapted by Benedict Hardie & Anne-Louise Sarks
from the novel by Charles Dickens
Director Anne-Louise Sarks
Set Designer Michael Hankin
Lighting Designer Benjamin Cisterne
Costume Designer Mel Page
Composer & Sound Designer Stefan Gregory
Movement Director Scott Witt
With
Kate Box
Peter Carroll
Ivan Donato
Eden Falk
Robert Menzies
Steve Rodgers
Miranda Tapsell
Ursula Yovich
Belvoir St Theatre | Upstairs
8 November – 24 December 2014
It's not every year that Sydney is treated to a Christmas spectacle for families 8+, but Belvoir's other-worldly production of A Christmas Carol is set to delight generations of theatre fans and Christmas lovers. The Upstairs Theatre will be transformed to a world where all is not what it seems, with sparkle, snow and stocking-filled festive goodness.
A Christmas Carol is a wonderful story of redemption and awakening. Scrooge is first visited by the wraith of his business partner, who shared his lust for money and is spirit is now condemned to walk the earth weighted down with chains. Hoping to escape this fate, Scrooge takes visitations from the ghosts of Christmas Past, Present and Future. He sees how his obsession with money has left him loveless and alone, and fears his death would go un-mourned. Inspired by his visions he takes the chance at redemption and shares his wealth and Christmas cheer.
Charles Dickens' inspiration for this classic tale were principally from his experiences of childhood, his sympathy for the less fortunate and the various Christmas stories and fairy tales he grew up with. His creation of the dream of a secular holiday, has shaped the way we celebrate Christmas to this day.
Robert Menzies plays a grouch like no-one else in Australian theatre. He will be by joined a fabulous ensemble: Kate Box (Food, Old School ABC1), the great Peter Carroll (Oedipus Rex), Ivan Donato (Macbeth STC), Eden Falk (This Heaven), Steve Rodgers (The Kiss), Miranda Tapsell (The Sapphires, Love Child Nine Network) and Ursula Yovich (20 Questions).
They will be directed by Belvoir's Resident Director Anne-Louise Sarks, a genuine Christmas fanatic who will inject the joy, twinkle and magic of 'Christmas with a twist' into the production.
A Christmas Carol will be suitable for children aged 8+. Family ticket packages from $140 for two adults and two children are available, plus $30 per additional child.
Notes for Editors
Season information
Dates 8 November – 24 December 2014
Previews Saturday 8, Sunday 9 & Tuesday 11 November
Opening Night Wednesday 12 November
Audio-described Performance 2pm Saturday 29 November
Unwaged Performance 2pm Thursday 18 December
Captioned Performance 2pm Saturday 20 December
Sunday Forum 3pm 21 December
Times Tuesday 6.30pm | Wednesday to Friday 8pm | Saturday 2pm & 8pm | Sunday 5pm
Tickets Full $68 | Seniors/Industry/Group $58 | Concession $48 | Previews $48
Family of four | $140
Venue Belvoir St Theatre | 25 Belvoir St, Surry Hills
Bookings 02 9699 3444 or belvoir.com.au
Image Gallery
Production images by Brett Boardman – download
Rehearsal images by Brett Boardman – download
Hero image by Alex Craig – download 
Contact Details
For media information and interviews contact Elly Michelle Clough
[email protected] | 02 8396 6242 | 0407 163 921