A theatrical documentary about the life and times of Palm Island.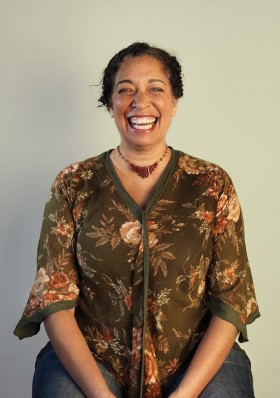 Belvoir, version 1.0 & ILBIJERRI Theatre Company present
Beautiful One Day
Devisor/AV Designer Sean Bacon
Devisor/Performer/Cultural Consultant Magdalena Blackley
Devisor/Performer Kylie Doomadgee
Devisor/Performer Paul Dwyer
Devisor Eamon Flack
Devisor/Performer Rachael Maza
Devisor/Performer Jane Phegan
Devisor/Performer Harry Reuben
Devisor David Williams
Set & Costume Designer Ruby Langton-Batty
Lighting Designer Frank Mainoo
Composer & Sound Designer Paul Prestipino
Belvoir St Theatre | Upstairs
17 November – 23 December
Beautiful One Day is a theatrical documentary about the irrepressible life and times of Palm Island. Three theatre companies (Belvoir, ILBIJERRI, and version 1.0) came together in 2011 over a shared sense of outrage at the injustices surrounding a death in custody in 2004. But, prompted by the Palm Island community, Beautiful One Day looks for a way to turn outrage into real understanding and new possibilities. At its heart is a determined struggle to understand the persistent heavy-handedness of white Australia.
In 1918 the Queensland Government established a settlement at Palm Island where, for the next fifty years, thousands of Aboriginal and Torres Strait Islanders from across the state were forcibly resettled. In 2004, following the "accidental" death of Mulrunji Doomadgee in a police cell, and frustrated by the state response, members of the community on Palm Island made a direct challenge to police power by surrounding the station and burning it down. Eight years later, the people of Palm Island continue to demand real justice, and all the while life continues.
Rachael Maza (The Sapphires) is the Artistic Director of ILBIJERRI and has a family connection to Palm Island. Magdalena Blackley, Kylie Doomadgee and Harry Ruben are Palm Island residents who become involved in the project when the three companies visited the Island earlier this year.  Sean Bacon (Measure for Measure), Paul Dwyer (The Bougainville Photography Project), Jane Phegan (A Distressing Scenario) and David Williams (Director – A Distressing Scenario) from version 1.0 bring experience in documentary theatre making (The Table of Knowledge, Some Kind of Ruckus). Eamon Flack is the Associate Director – New Projects at Belvoir.
An antidote to the relentlessly negative media coverage, Beautiful One Day interweaves the stories of Palm Island, the diktats of white Australia, and the voices of the community. Made through conversation, through argument, through long walks and frequent eruptions of joyfulness, this is a show about what an honest talk might really look like.
Notes for Editors
Season information
Dates 17 November – 23 December 2012
Previews Saturday 17 & Sunday 18 November 2012
Opening night Wednesday 21 November 2012
Times Tuesday 6.30pm | Wednesday to Friday 8pm | Saturday 2pm & 8pm | Sunday 5pm
Tickets Full $62 | Seniors (excluding Fri/Sat evenings) $52 | Concession $42
Venue Belvoir St Theatre | 25 Belvoir St, Surry Hills
Bookings 02 9699 3444 or belvoir.com.au
Image Gallery
Production photos by Heidrun Lohr – download
Rehearsal photos by Heidrun Lohr – download
Photos of Palm Island by Frank Mainoo – download
Hero image by Michael Corridore – download
Video
Contact Details
For media information and interviews contact Elly Michelle Clough
[email protected] | 02 8396 6242 | 0407 163 921