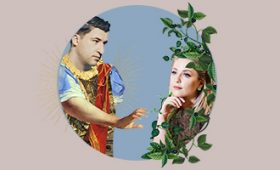 Pinchgut Opera presents The Loves of Apollo & Dafne
City Recital Hall | 20, 22, 23, 25, 26 May
Making his Pinchgut debut, director Mitchell Butel promises a fresh, colourful take on Cavalli's masterpiece by weaving our experiences of the past year into this mythological story of romance and yearning, proving love is never a walk in the park.
In this sensual pastoral fable, drawn from Ovid's Metamorphoses, worlds collide: heaven meets earth and music becomes magic.
Win 2 tickets to Pinchgut Opera's The Loves of Apollo & Dafne. Email your name and mobile number to [email protected] with the subject BELVOIRxPINCHGUT.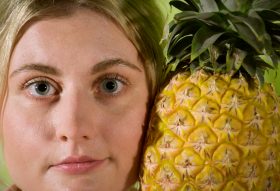 Bite production's Two Twenty Somethings Decide Never To Be Stressed About Anything Ever Again. Ever. 
Kings Cross Theatre, 12 – 22 May  
I'm stressed. I'm worried.
I don't know how tax works.
I know it's a thing that happens but I've got no idea.
Sometimes I go to T2 and talk to the staff just so I know what it feels like to be loved.
A young couple are worried about, well, everything. After a ruined dinner, they write a list of everything that troubles them. A deal is made: they will never be stressed about anything, ever again. Ever.
Enter the draw to win one of five (5) DOUBLE PASSES to see this new work by Philip Parsons Award Winner, Michael Costi on Friday 14th May, 7:30PM. Simply email [email protected] with BELVOIR DOUBLE PASS as the subject line for your chance to WIN!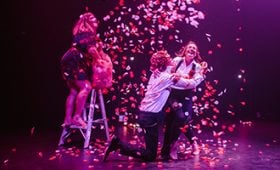 I Want To Know What Love Is
Darlinghust Theatre Company, 19 – 22 May
Queensland performance collective The Good Room premiere their critically acclaimed production I Want To Know What Love Is in Sydney at Darlinghurst Theatre Company 19-22 May. This electric theatre show was created using 800 anonymous audience submissions about long-buried memories, bedroom fantasies, crushes, conquests & more, and had a sold-out season when it premiered at Brisbane Festival in 2014. This is for anyone who's ever loved. Anyone who's ever hurt. This is for you.
For your chance to win a double pass to the 7.30pm show on Wednesday 19 May email [email protected] with BELVOIR LOVE in the subject.
Lapsis
In cinemas 3 June

Set in an alternative New York, the quantum computing revolution has begun, and investors are lining their pockets. However, building the network requires miles of infrastructure to be laid between huge magnetic cubes by "cablers", a group of unprotected gig workers who have to compete against robots to pull wires over rough terrain.
Delivery man Ray Tincelli is both sceptical and suspicious of this new technology. However, to support himself and his ailing younger brother, he scores a shady permit and starts cabling, hoping to finally change his fortunes. What he doesn't expect is to be pulled into a conspiracy involving hostile fellow cablers, corporate greed and the mystery surrounding someone called Lapsis Beeftech, who may have previously owned his permit.
Enter the draw to win two tickets to the screening of Lapsis. Simply email [email protected] with the subject line LAPSISxBelvoir to enter the draw.