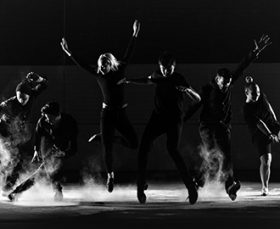 FORM Dance Projects and Riverside Theatres present
The Tap Affect
26-28 March, Riverside Theatres Parramatta

The Tap Affect is the inaugural work of newly founded Australian Tap Company that celebrates Australian tap dancers inspirations. Each dancer has a unique style and story. In segments, they will delve into their emotional bond to the art form.
Email [email protected] by the 19 March with Belvoir-PROMO in the subject line to win a double pass to The Tap Affect, an inaugural work celebrating dancers' inspirations and unique style.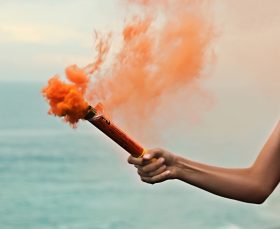 Festival of Dangerous Ideas
3-5 April, Sydney Town Hall

The Festival returns this April 3-5 at Sydney Town Hall for its 10th anniversary. From surveillance to editing humanity, this is your chance to hear from speakers like Lindy Chamberlain-Creighton, Kevin Rudd, Jon Ronson and more, confronting the dangerous realities we face today.
Our friends at the Festival of Dangerous Ideas are give you the chance to score a double pass to the Festival. Enter now: https://festivalofdangerousideas.com/competition/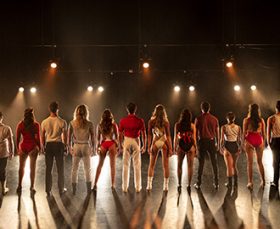 A Chorus Line
13 March-19 April, Darlinghurst Theatre
The smash-hit Broadway musical A Chorus Line returns to Sydney for a limited season at Darlinghurst Theatre Company 13 March-19 April. Based on the real-life anecdotes of 24 dancers which explore bullying, racism, sexism, power and passion. A Chorus Line revolutionised the notion of what a musical could be when it opened in 1975, and placed itself firmly as an icon within music theatre.
For your chance to win a double pass to the preview performance on Friday 13 March at 7.30pm, please email [email protected] with BELVOIR A CHORUS LINE in the subject.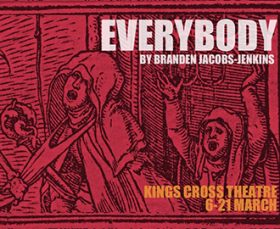 Cross Pollinate Productions in association with BAKEHOUSE Theatre present
Everybody
6-21 March, Kings Cross Theatre
Spoiler alert: Everybody dies. This modern adaption of the 15th century morality play Everyman, follows Everybody (chosen from the cast by lottery at each performance) as they make their way to a final reckoning. Everybody was a finalist for the 2018 Pulitzer Prize and is "theatre rather unlike anything you might have seen…" (The Huffington Post).
'Everybody' is giving away 2 double passes to the preview performance on Sunday 8 March at 5pm. Email [email protected] with BELVOIR GIVEAWAY in the subject line for your chance to win. Competition closes Wednesday 4 March at 6pm.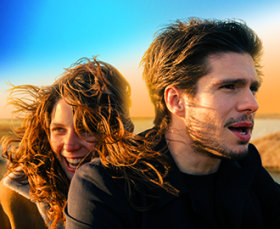 Alliance Française French Film Festival
21 March – 16 May
2020 welcomes both a new decade and the sparkling 31st edition of the Alliance Française French Film Festival. This beloved event will once again unveil a thrilling selection of contemporary French cinema, guaranteed to captivate and stimulate audiences around the country. This year's powerhouse programme includes 49 of the best and most recent French feature films, documentaries and TV series – with over 35 screening in Australia for the very first time!
To celebrate, our friends at the Alliance Française have given you the chance to win 1 of two double passes to the Festival. To enter, email your contact details to [email protected] with the subject line J'AIME FRENCH FILM