HAPPY AS LAZZARO
From June 6, Chauvel Cinema
Coming exclusively to Chauvel Cinema from June 6 is the ethereally beautiful and critically beloved Happy As Lazzaro (M).  Alice Rohrwacher's highly anticipated new film channels the spirit of Pasolini with a deeply affecting and beguiling parable of love, loss and compassion that explores the troubled soul of Italy.
For your chance to win a double pass to see the film, email [email protected] with the subject line 'HAPPY CHAUVEL'.
Competition closes 5pm Friday 7 June.
HUDSON & HALLS LIVE!
26-29 June, Giant Dwarf, 199 Cleveland St 
HUDSON & HALLS LIVE! is New Zealand's answer to Martha Stewart, except it's live, inebriated, queer, and a disaster. It gives you a glimpse into the remarkable journey and outrageous behaviour of Peter Hudson and David Halls – two iconic TV personalities and New Zealand's original great gay love story. Starring and amazing cast, including Todd Emerson, Chris Parker and Emily Barclay.
Enter code MAILOUT at checkout to receive $10 off the ticket price. 
GLORIA | TREVOR
Seymour Centre | KXT
Outhouse (The Flick, The Rolling Stone) presents two huge Sydney premieres in June. Trevor is a subversive comedy about fame, success & the lies we tell ourselves to keep people from taking away an erratic, 200-pound chimpanzee. A Pulitzer Prize finalist, Gloria is an explosive take down of ambition, office politics & the modern media monster.
Win a double pass to a preview of Gloria (June 6-8) OR Trevor (June 14- 18). Email [email protected] with 'Belvoir' in the subject line.
THE GOSPEL ACCORDING TO PAUL
15-27 July, Seymour Centre 
Jonathan Biggins stars as the inimitable Paul Keating in The Gospel According to Paul. After sold out seasons around the country, he returns to Sydney for a final season from July 15.
★★★★½ SMH
★★★★★ Limelight
★★★★½ StageNoise
Book now and claim your discount to selected performances with code GATPPAL.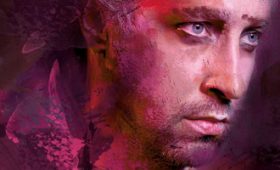 MONTEVERDI'S THE RETURN OF ULYSSES
13-19 June, City Recital Hall
Following on from their success at the International Opera Awards, Pinchgut Opera brings Monteverdi's The Return of Ulysses to life at City Recital Hall from 13-19 June. International tenor Fernando Guimarães returns to Australia to lead a star-studded cast in this tale of love and constancy.
Book now to receive $20 off tickets, excluding Premium Reserve and Sunday's performance.
GIRL IN THE MACHINE
20 – 29 June, Riverside's National Theatre of Parramatta
In the near future, a little black box will divide us all. What will be your reality?
The Australian premiere of Girl in the Machine, Stef Smith's dystopian drama about a potential digital future, and what it might mean for 'life' as we know it opens at National Theatre of Parramatta.
For your chance to win a double pass to a preview on either 20 June or 21 June, email [email protected]  with GITMNew in the subject line with preferred date.
Entries close 5pm 6 June.