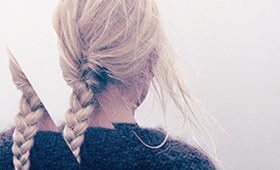 THE VOLVO SCANDINAVIAN FILM FESTIVAL
9 – 31 July, Palace Cinemas
Exploring culture, history and life in the Nordic region, a host of premieres will bring high calibre and award-winning Scandinavian films to Australia this winter. Opens 9 July with the star-studded Danish comedy Happy Ending. 
For your chance to win a double pass to a general session, simply email [email protected] the film you are keen to watch with BELVOIR in the subject line.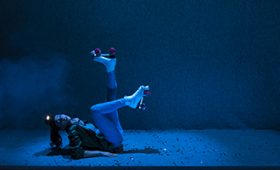 THE HAPPY PRINCE
25 June – 6 July, Griffin Theatre Company 
Griffin Theatre Company and Little Ones Theatre present The Happy Prince: a queer retelling of Oscar Wilde's beloved tale, starring Catherine Davies and Janine Watson.
For the chance to win a double pass to closing night on Saturday 6 July at 7pm, email [email protected] with the subject line BELVOIR by 10am, Friday 5 July.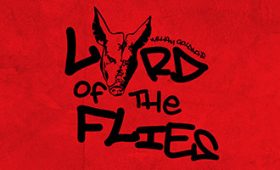 LORD OF THE FLIES
23 July – 24 August, Sydney Theatre Company
Win a double pass to Sydney Theatre Company's production of Lord of the Flies. An exciting ensemble of women and men, including screen star Mia Wasikowska, shine a new light on this 20th century masterpiece.
To enter, send your name and contact details to [email protected] with subject line LOTF BELVOIR. Entries close 9 July.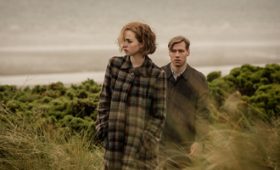 THE KEEPER
In cinemas 25 July, Icon Films
Based on an incredible true story, Bert Trautmann joined the Wehrmacht as a paratrooper at the age of 17. After receiving five medals for bravery he was captured by the British towards the end of the War, arriving in north-west England as a prisoner. During this time, a local football manager noticed Bert's exceptional talent as a soccer goalkeeper. His subsequent signing by Man City brought passionate protests from the people of Manchester, a city that had been severely bombed in the War. However, against all odds he won over even his harshest critics during the FA Cup Final for Manchester City in 1956. After an on-field accident, Bert broke his neck… and continued playing to secure victory.
We have 5 x double passes to giveaway to see the film at participating cinemas (valued at $40 each). For your chance to win, simply email [email protected] with ICON in the subject line, before 9am Thursday 18 July.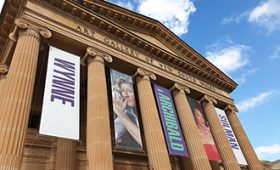 ART GALLERY OF NSW

Join the Art Gallery Society of NSW and receive $10 off your membership, plus a free ticket to the next major exhibition at the Art Gallery of NSW.
Use the coupon code 'ARTS19' to redeem your membership discount. Find out more
Terms and conditions apply: offer cannot be used for student memberships and renewals. Valid until 31 December 2019.
Image courtesy Art Gallery Society of NSW.