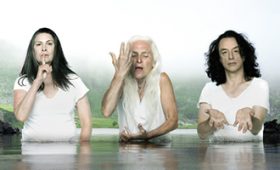 WIN A DOUBLE PASS TO FORCE MAJEURE'S THE LAST SEASON
Acclaimed dance theatre company Force Majeure explores themes of ageing, environmental destruction and speculative paths to human survival in The Last Season, an evocative World Premiere that brings together Australian stage icons Paul Capsis & Pamela Rabe, and powerhouse Irish actor Olwen Fouéré.
Sydney Festival is giving away a double pass to The Last Season for January 7 at Carriageworks. For a chance to win, email Sydney Festival with the subject line 'FORCE MAJEURE'.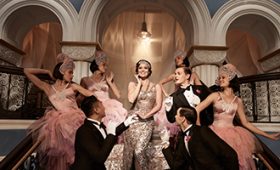 The Merry Widow at the Sydney Opera House
5–16 January 2021
Sway, smile and swoon your way through Opera Australia's delicious production.
The Merry Widow is a "shimmering all-singing, all-dancing Broadway-style show" (The Sydney Morning Herald), a frothy comedy packed with familiar waltzes and tuneful melodies.
Enter with promo code BELVOIR for your chance to win a double pass to The Merry Widow at the Sydney Opera House on Wednesday 6 January at 7:30pm.
ENTER NOW:  https://operaaustralia.typeform.com/to/hVRl0wFW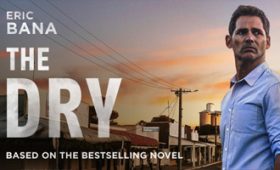 Roadshow presents
The Dry
Due to hit Aussie screens on January 1, The Dry is based on Jane Harper's award-winning debut novel. After an absence of twenty years, Federal Agent Aaron Falk (Eric Bana) returns to his drought-stricken hometown to investigate an apparent murder-suicide committed by his childhood friend, Luke Hadler. But when Aaron's investigation opens a decades-old wound – the unsolved death of 17-year-old Ellie Deacon – Aaron must struggle to prove not only Luke's innocence but his own.
To win one of five double passes email [email protected] with the subject line 'The Dry x Belvoir' and you'll be placed in the draw.
Watch the trailer here.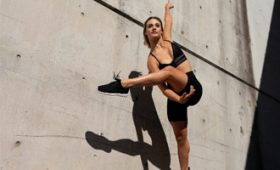 Sydney Dance Company 2021
Subscribe and Win
Take the leap into a brave new world with Sydney Dance Company's 2021 Sydney Season; a world premiere and the reprise of a global smash hit. Subscribe before 10 Jan 2021 for a chance to win a five-star luxury staycation, fine dining, and Sydney Bridge Climb experience worth $960. 
Subscribe now and save 15% on their tickets and extra benefits! https://bit.ly/2UQMUrN
Watch trailer here: 2021 Annual Program Trailer