We promised we'd do things a bit differently this year, not just because we have to but because change is good. New ideas, new forms, new ways of working are the best way forward. Which is the instinct that drives this special one-off season.
So to finish off the last few months of 2021 we're offering a festival, a repertory season, and a panto. All dreamed up to give you some hope, some joy, and a renewed sense of possibility.
Welcome to 2021 Part Two.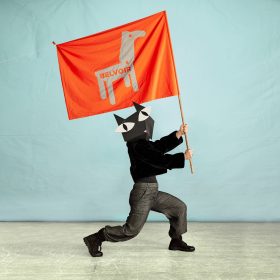 7th – 26th September
The idea is simple: to put as many different acts on stage as we can in three weeks. It's a celebration of live performance – comedy, cabaret, dance and theatre, from comedy greats like Judith Lucy and Eddie Perfect to Sydney's cultural treasure Lingalayam Dance Company. And to make things easy, all tickets are $35. Welcome to Belvoir's Festival of Everything.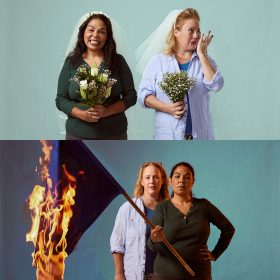 7th October – 14th November
One cast, one set, two plays, on separate nights, by two legendary women writers. Belvoir St will become 1970s Kings Cross one night, and Civil War England the next, as Alana Valentine's brand new Wayside Bride shares the stage with Caryl Churchill's classic Light Shining in Buckinghamshire. As a duet they present a brilliant theatrical vision of the age-old struggle for a fairer society.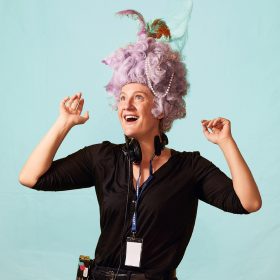 20th November – 23rd December
As a special gift to see out the year, here's Virginia Gay's The Boomkak Panto – a scrumptious pudding of as much theatrical joy as you can possibly fit into one plotline. The Big Developer has set his sights on the little town of Boomkak, and life may be about to change forever – and not for the better. How are the people of Boomkak going to save themselves? By putting on a panto, of course.