Get everything you need for a perfect night out at Belvoir, including pre-show dining options, accommodation offers and transport information.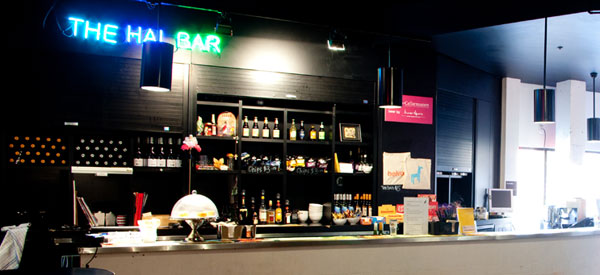 Award-finalist Silver Spoon Caterers provide delicious pre-theatre meals from 90 minutes prior to each Upstairs performance at Belvoir St Theatre. Come early and enjoy your meal with a drink from the Hal Bar.

Please note:
* Only cold food (wraps and ice-cream) is available during interval and after the show.
* The matinee menu operates during Wednesday and Saturday matinees and also on Sunday afternoons.
* During weeks when there is only a show in the Downstairs Theatre (i.e. bump-in week in the Upstairs Theatre) there are no meals available at the bar.
Take a look at our current menus below:
Hot & cold evening menu
Tapas menu
Matinee menu
Drinks menu
Our restaurant partners
For your pre-theatre dining experience we recommend the following restaurants:
Our accommodation partner
18 SPRINGFIELD AVENUE, POTTS POINT

Belvoir's accommodation partner Regents Court is a boutique hotel of studio apartments and the home away from home for Belvoir. If you wish to stay with our friends at Regents Court please visit their website